Making coffee at home is easy—but you need the right tools to make coffee as well as your local coffee shop. Here are my picks for the best coffee grinders that'll help elevate your coffee game.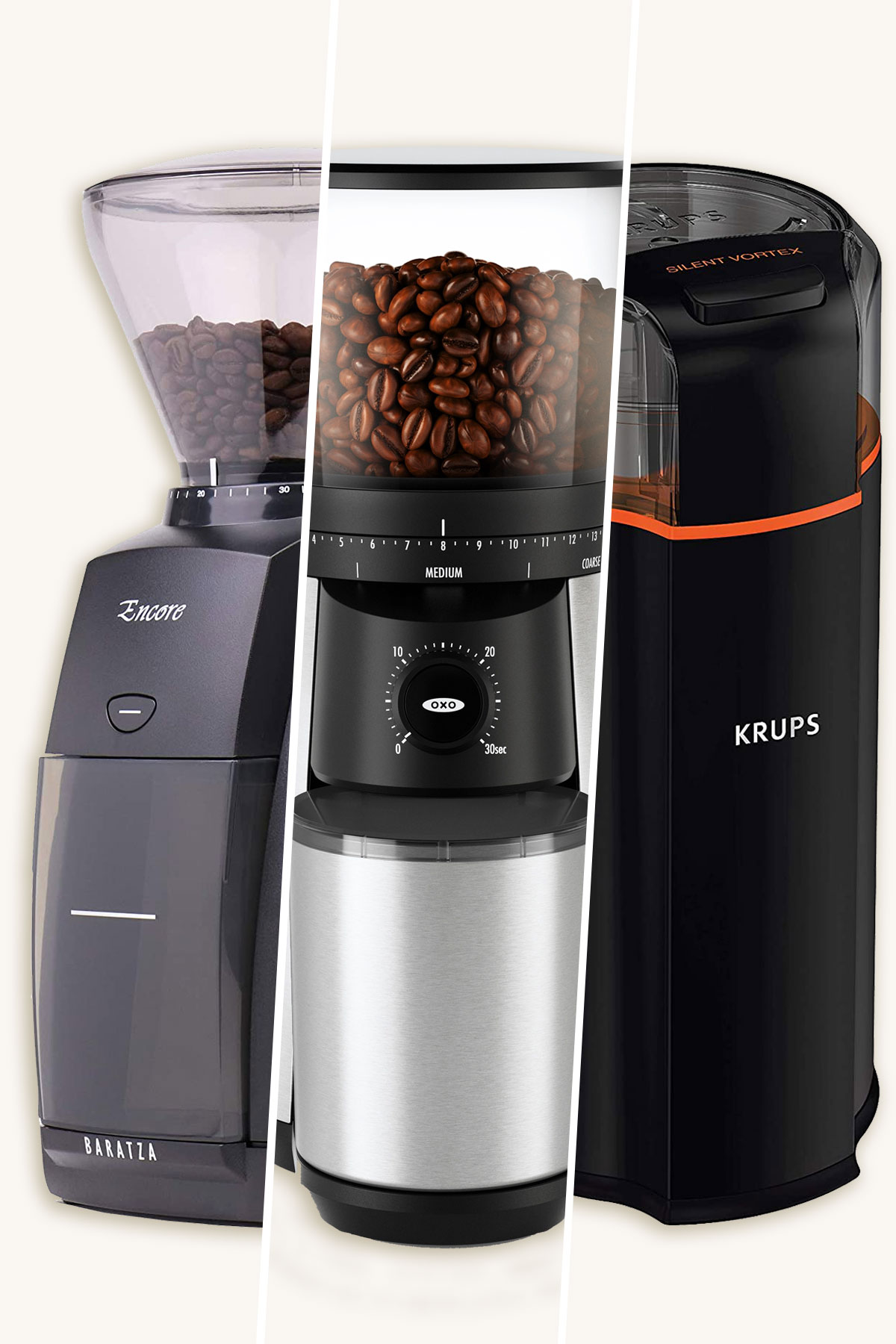 Electric Coffee Grinders
An electric coffee grinder takes whole beans and grinds them up into small particles with just a push of a button.
The way the coffee is ground will affect the flavor of your coffee. If the coffee is ground inconsistently (different sizes), the coffee will taste off. If the coffee is ground consistently (same sizes), the coffee will taste much better since the coffee will be brewed at the same rate.
Barista's Tip: Make better coffee every morning by freshly grinding your own coffee beans. It's the single best investment to taking your coffee game to the next level.
My Pick for Best Electric Coffee Grinder:
What to Look for When Buying an Electric Grinder
Burr grinders
There are two main types of coffee grinders: burr and blade. A burr grinder uses adjustable grinding discs which produces ground coffee that's uniform in size. A blade grinder chops coffee beans, much like a food processor, and it produces ground coffee that can be uneven in size. (Ahem, not what you want.) Get a burr grinder if you can afford it since it'll perform better than a blade grinder.
Consistency
There's a cost to a grinder that produces consistent and precise coffee grounds. Expect to pay more for burr grinders (entry level would be around $90-$120) and ones that have multiple settings.
Grind settings
To make drip coffee you'll need a finer grind than to make French press or cold brew. The more expensive grinders will have a wider range of grind settings, which is crucial for making espresso, but if you're making drip coffee or cold brew, you don't need a ton of settings.
Noise
Sorry to break the news but all burr grinders are pretty loud. If you're looking for one that doesn't make as much noise, take a look at blade grinders.
Other Recommended Electric Grinders:
Expert Tips
Some grinders can hold enough coffee for you to pour a whole bag of beans. Your coffee will stay fresher and your grinder cleaner if you keep your coffee sealed in the bag instead of leaving it in the grinder. Measure out the amount you want to use each time into the grinder.
If you travel a lot, consider a manual hand grinder. You can throw it in your bag wherever you go. But it does take some work to grind.
A lot of coffee brewing guides include information on how coarse or fine a grind should be. You might see words like, "the texture of coarse sea salt." If you're unsure of what that setting is on your grinder, throw a few beans into the grinder. You can then test the grind without wasting a whole brew's worth of coffee.
Coffee particles can get stuck in your grinder. If you're switching between coffees, try grinding a small amount of the new coffee to "flush" the grinder. You'll get rid of some of the old coffee stuck in the grinder. This will also "season" the grinder with your new coffee.
Questions You May Have
Related