From brown sugar to cinnamon, make flavored simple syrups from scratch at home with these easy recipes.
What is Simple Syrup?
Simple syrup is a liquid sweetener made from 1 part water and 1 part sugar. Sugar is dissolved in water to create liquid sugar.
They're incredibly quick and easy to make at home with just 2-3 ingredients, taking about 5 minutes. If you can heat water on the stovetop, you can make your own simple syrup.
Simple syrups can be made flavored by adding ingredients to change the taste. For example, adding vanilla to sugar and water will give you vanilla syrup.
Simple syrups are great to use in iced drinks since it can be mixed into cold beverages easily, unlike sugar which will sink to the bottom of the cup.
It's easy to store in the refrigerator, so make a batch and use it to flavor and sweeten iced drinks for several days.
RELATED: French Vanilla Creamer
Expert Tips
The basic recipe is sugar and water but you can replace the sugar with any type of sweetener you like. It can be brown sugar, honey, maple syrup, or date syrup.
Use filtered water if possible for a better tasting syrup.
You don't need to have the water come to a boil to make simple syrup. Just heat water hot enough so that the sugar can dissolve.
Make batches of syrup and store in the refrigerator in airtight containers. Flavored syrups will last 2 weeks and regular simple syrup will last about a month.
RELATED: Frappuccino Base Syrup
14 Simple Syrup Recipes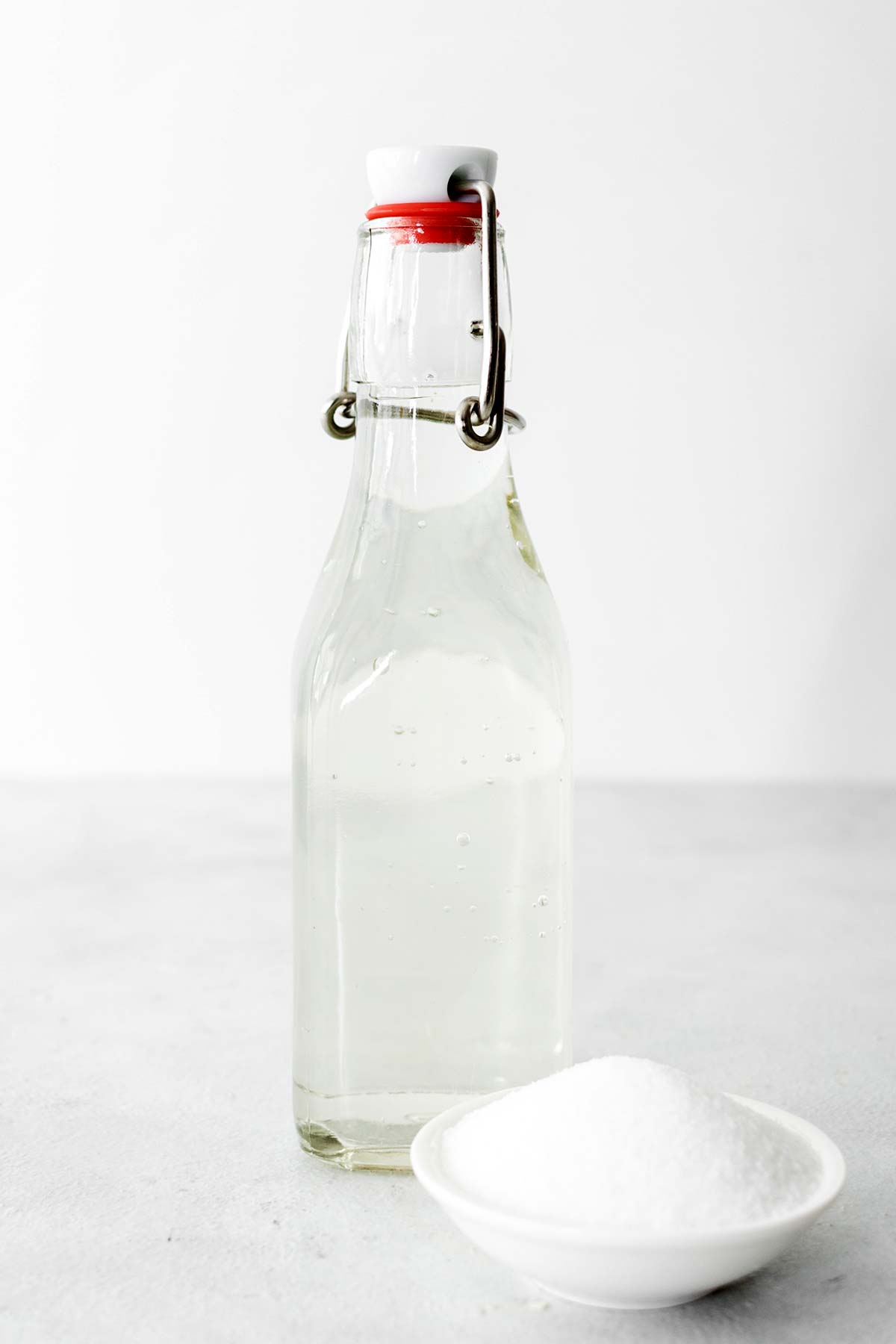 The most basic simple syrup recipe that takes less than 5 minutes to make.
SEE RECIPE
Sweeten your coffee and tea with brown sugar simple syrup for a caramel-like, deeper flavor than regular simple sugar.
SEE RECIPE
Brown sugar, cinnamon, and water are all you need to make this easy simple syrup.
SEE RECIPE
Three ingredient vanilla simple syrup from scratch recipe for coffee and tea.
SEE RECIPE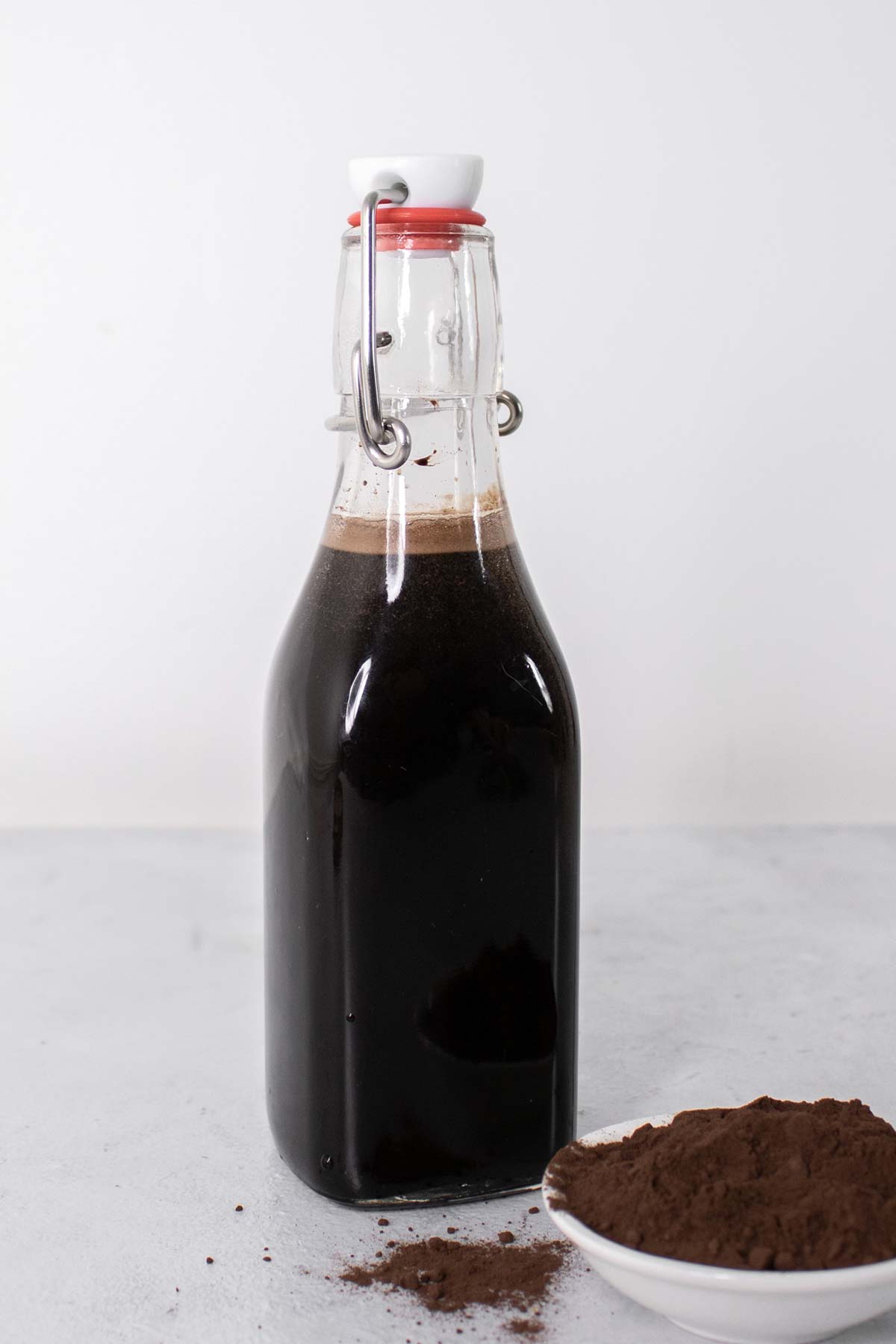 So much better than store-bought, this rich and delicious homemade chocolate syrup can be used to make mochas.
SEE RECIPE
A sweeter simple syrup, just like the one used at Starbucks.
SEE RECIPE
A simple syrup flavored with pumpkin spice and pumpkin puree.
SEE RECIPE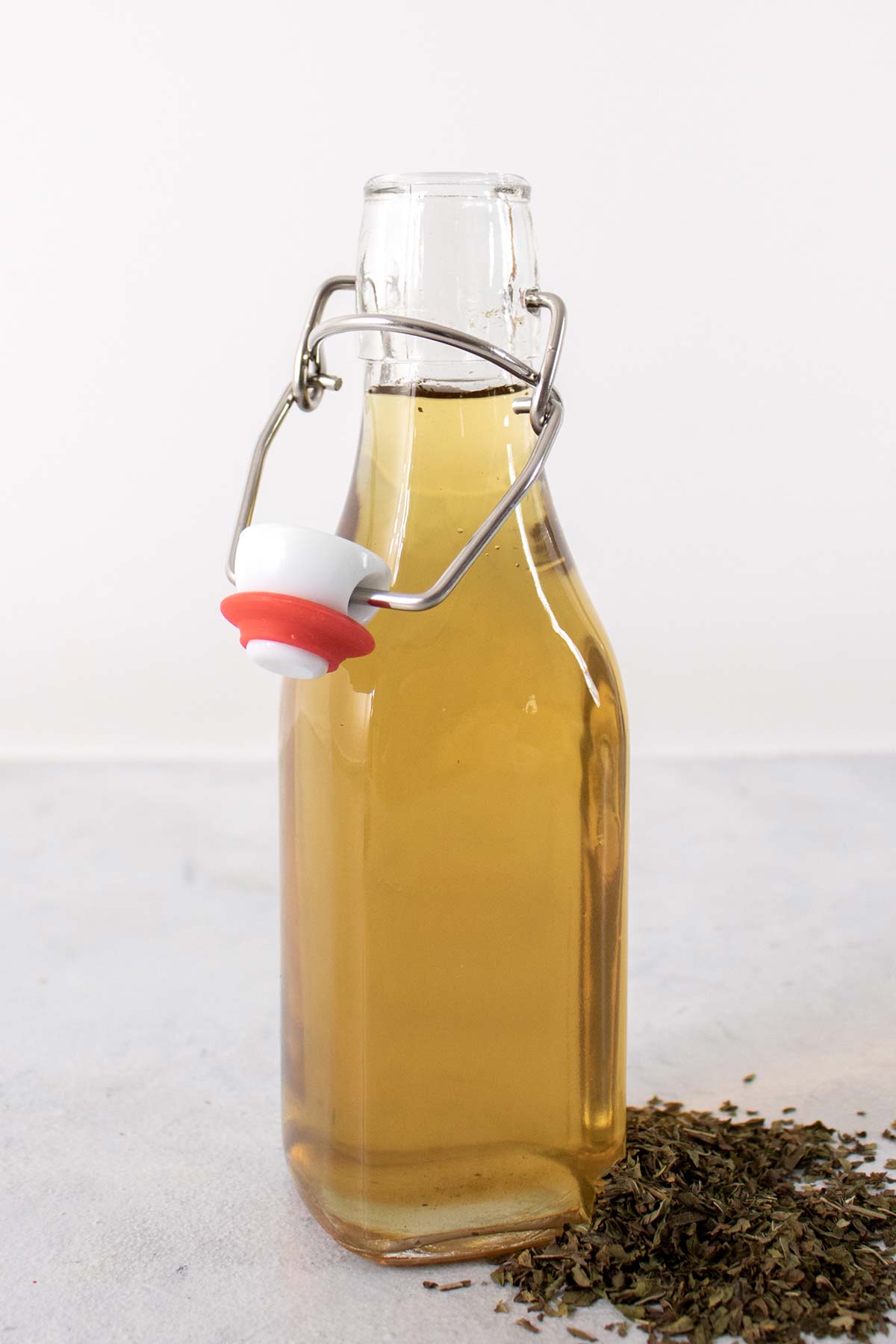 Three ingredient mint syrup from scratch recipe for coffee and tea.
SEE RECIPE
Add a sweet strawberry flavor to iced tea and cold foam with this delicious simple syrup
SEE RECIPE
Water, sugar, and dried rose petals are all you need to easily make this floral rose syrup at home to sweeten your cup of tea.
SEE RECIPE
Honey and water are all that's needed to make this honey simple syrup.
SEE RECIPE
Add a little sweetness and burst of brightness to your drink with homemade lemon syrup.
SEE RECIPE
Add peach syrup to iced tea to instantly turn it into a deliciously refreshing peach iced tea.
SEE RECIPE
Make your drink a little sweeter with lavender flavored simple syrup. So easy to make at home, just 3 ingredients are all that's needed!
SEE RECIPE
Questions You May Have
What's in simple syrup?
Basic simple sugar is made of one part sugar and one part water. Any kind of sweetener and flavoring can be used to make a variety of simple syrups. Honey and water is honey simple syrup or honey syrup. Cinnamon, sugar, and water is cinnamon simple syrup, or cinnamon syrup.
Do I need to refrigerate simple syrup?
Yes, to make sure the syrup doesn't go bad, store it in an airtight container in the refrigerator. Simple sugar with just two ingredients will last 3 weeks but flavored simple syrup lasts 2 weeks.
Is it cheaper to make my own simple syrup than buying it?
Yes! Making your own syrup will save you money for sure. A store-bought bottle of simple syrup will cost at least $6 but the homemade syrup will cost at least less than half that.
Does simple syrup need to boil?
The longer and hotter the water and sugar get, the thicker the syrup will get as it cools. I like to make it easily pourable so I like to only let the sugar dissolve on a simmer and never to a full boil.
Related
Want to save these simple syrup recipes? Pin it to your Pinterest board now!