A super fluffy version of dalgona coffee, a whipped instant coffee, that's made in seconds.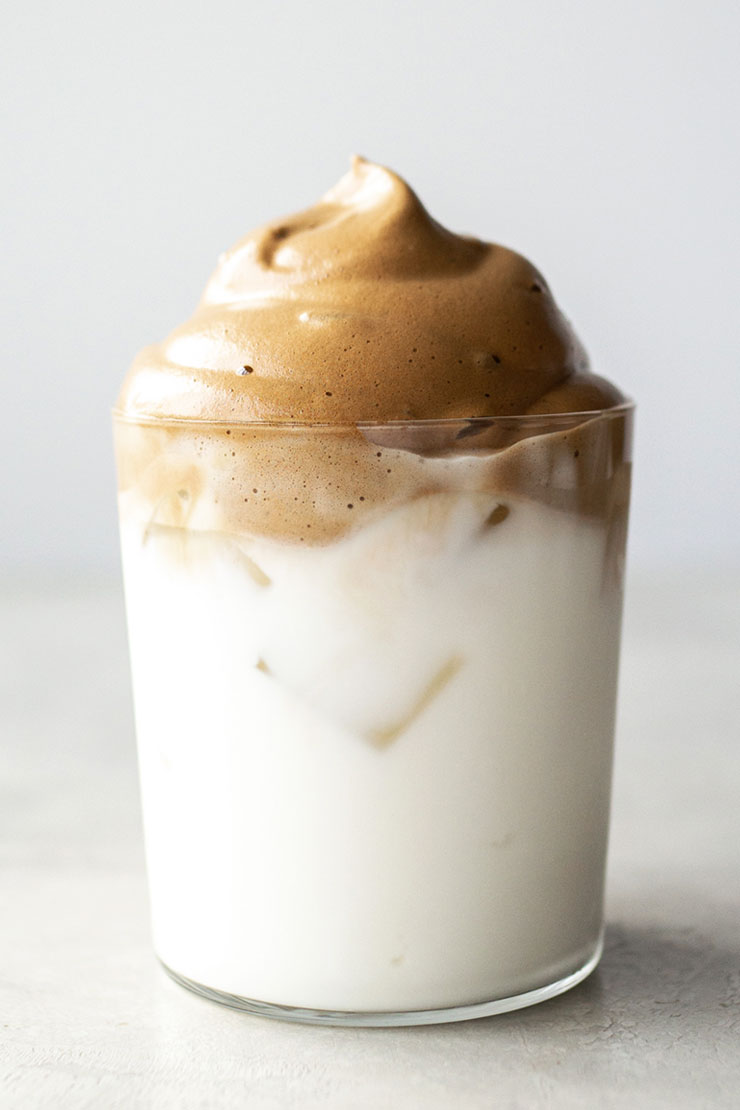 Dalgona Coffee
An iced caffeinated drink made with instant coffee, sugar, milk, and ice.
Dalgona coffee is a whipped coffee first made popular in South Korea.
Made super fluffy using a ratio of 1 part instant coffee, 1 part sugar, and 2 parts hot water.
Regular dalgona is made equal parts instant coffee, sugar, and hot water.
So quick and easy to make using a handheld milk frother.
It's sweet, frothy, and super caffeinated.
2 Tips to Make it easy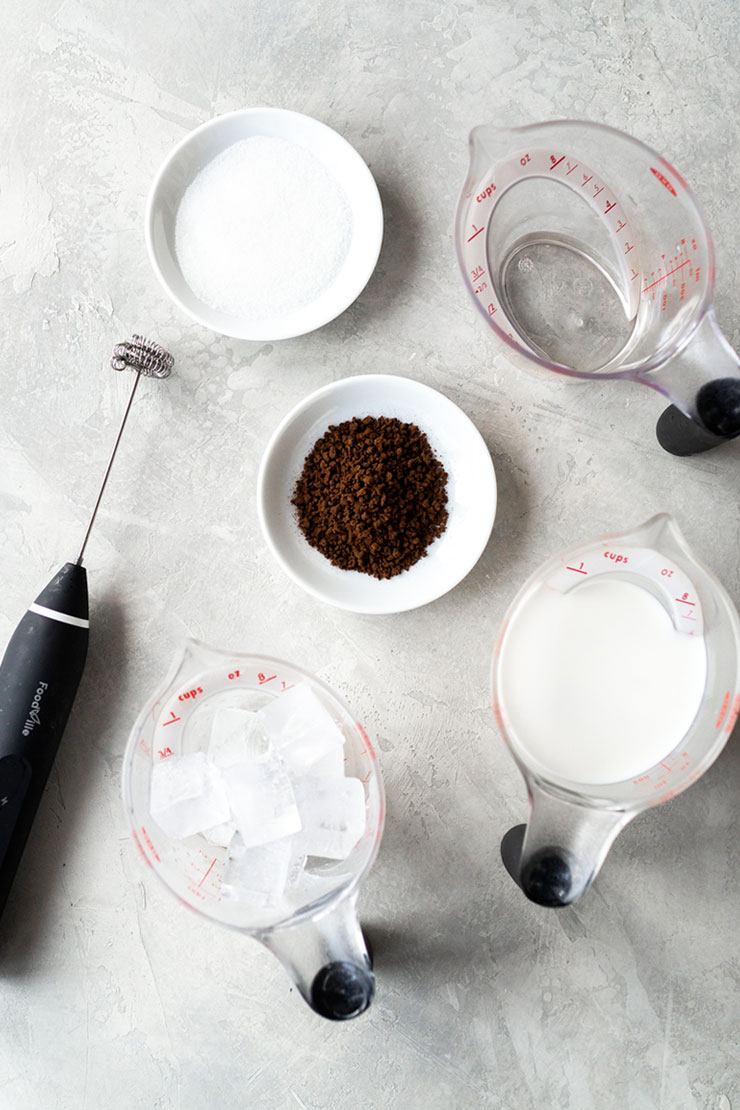 What You'll Need
How to Make It
There are two parts to this drink:
Whipped coffee (dalgona coffee)
Milk and ice
STEP 1: Combine instant coffee, sugar, and hot water in a tall container.
Fluffy whipped coffee is made by whisking together 1 tablespoon instant coffee, 1 tablespoon sugar, and 2 tablespoon hot water.
I always use an electric kettle to boil water since there's no cleanup.
Use filtered water if possible since better water makes a better tasting coffee.
STEP 2: Whip until soft peaks form.
The best tool for the job is a handheld milk frother.
In less than a minute of whisking with the milk frother, the dark brown instant coffee turns into a gold, toffee color as it fluffs up.
Make sure to move the milk frother up and down to get as much air into it.
Once it forms soft peaks, it's ready.
STEP 3: Pour milk into a cup of ice.
This is the base of the drink. You can use any milk you like.
STEP 4: Spoon dalgona coffee on top.
Light and fluffy, the dalgona coffee will sit right on top before it makes its way down to the bottom of the cup.
Make sure to stir before drinking.
DALGONA COFFEE TIPS
To make it even fluffier and taller, double the dalgona coffee by whipping 2 tablespoons instant coffee, 2 tablespoons sugar, and 4 tablespoons hot water. Be aware that this is a lot of caffeine!
Any kind of milk can be used from whole milk to nut milk.
Regular instant coffee will work but I prefer the Nescafe from Greece since it froths better.
QUESTIONS YOU MAY HAVE
Related