Ice-cold frozen blended drinks that are surprisingly easy to make at home. From matcha to mocha frappuccinos, get tips and shortcuts to make it even better than Starbucks!
Frappuccinos
Frappuccinos are flavored frozen drinks made in a blender.
Can be made caffeinated with coffee or tea.
Can be made without caffeine using ingredients like strawberries.
Drinks are topped with whipped cream.
They're easy to make with my step-by-step instructions with photos.
Frappuccino Tips
Frappuccinos flavored with powders (like matcha or instant coffee) are the easiest to make in seconds since it doesn't require brewing coffee or tea.
Always use the blender tamper tool to get the smoothest frappuccinos.
Whipped cream can be made ahead of time and kept in the refrigerator.
RELATED: 14 Refreshing Iced Coffee Recipes
Delicious Frappuccino Recipes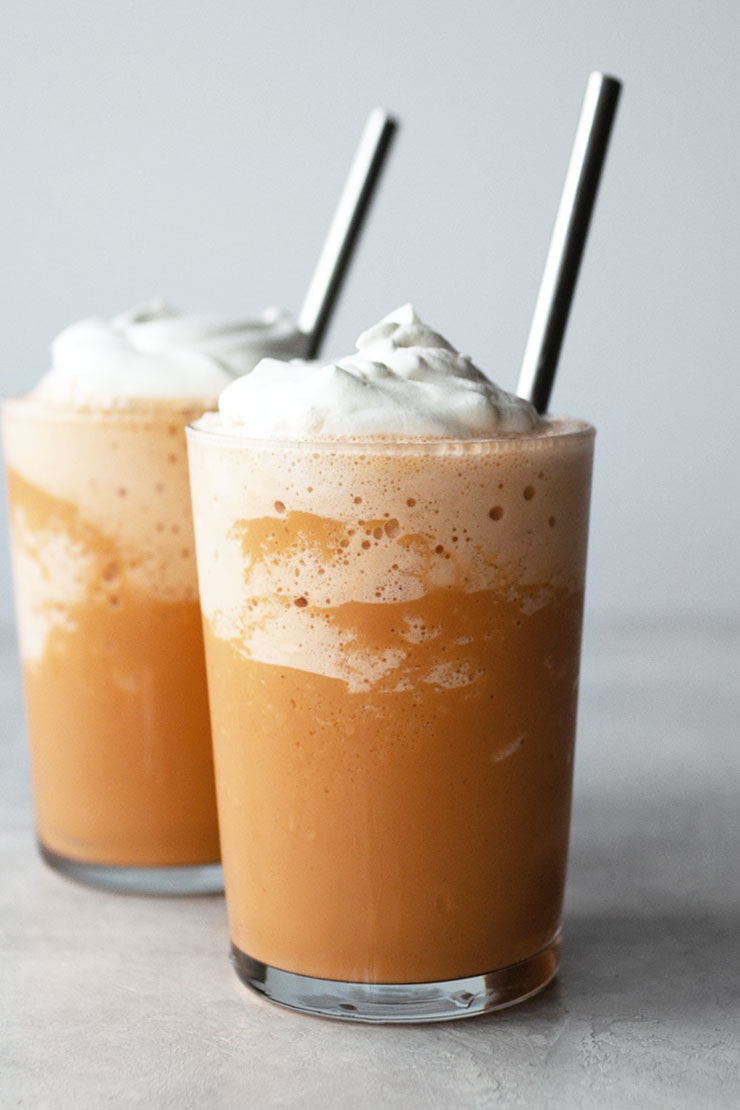 FREE CHEAT SHEET!
Join my email list and get this iced coffee drinks cheat sheet.