Ice-cold frozen blended drinks that are surprisingly easy to make at home. From Mocha Frappuccinos to vanilla bean, get tips and shortcuts to make it just like Starbucks!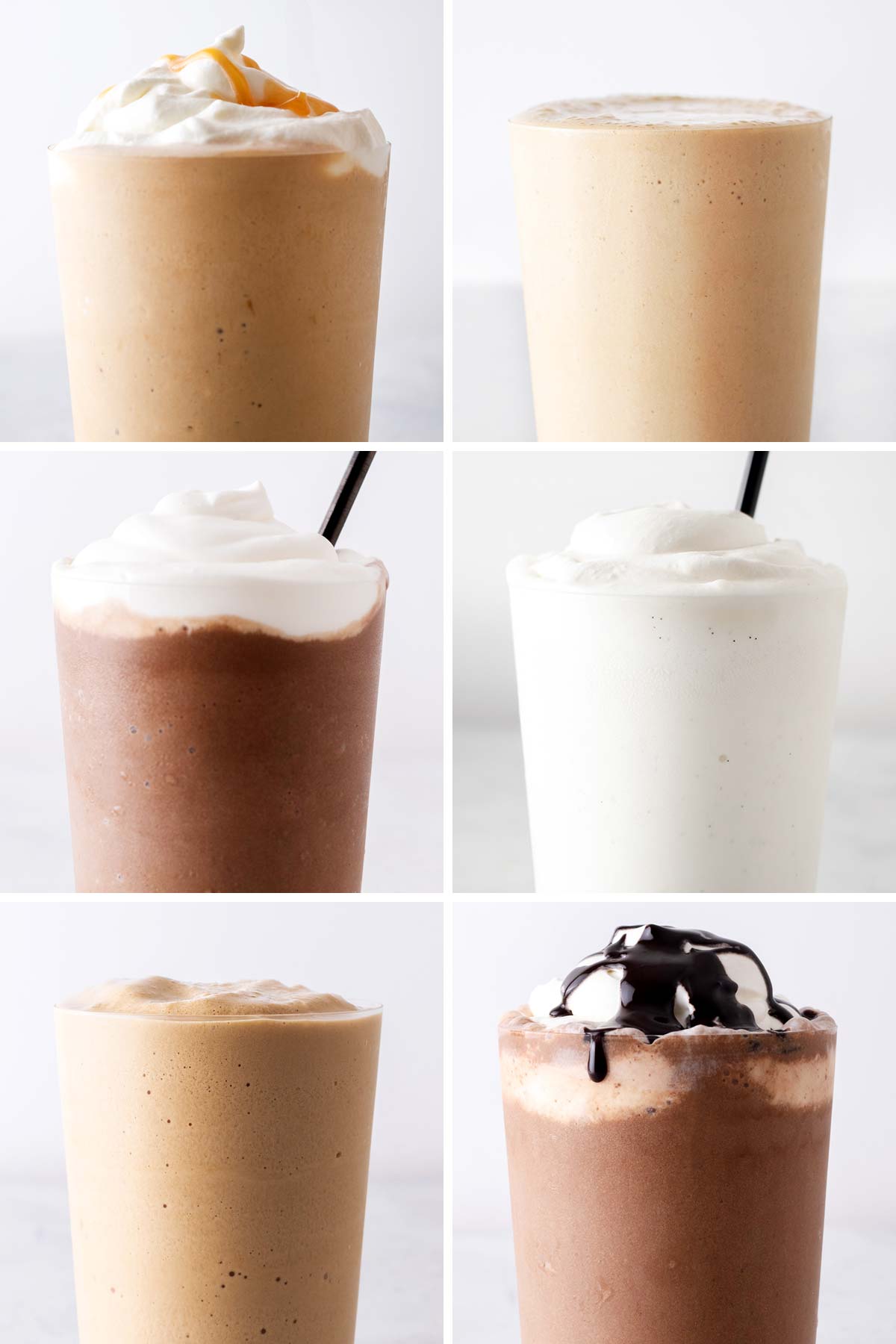 Homemade Frappuccinos
Starbucks Frappuccinos are sweet, flavored frozen drinks made in a blender. The name "Frappuccino" comes from combining the words "frappe" and "cappuccino."
Frappuccinos can be made with and without caffeine, depending on whether there's any coffee or tea. But they can't be made sugar-free since the Frappuccino base is made with sugar.
What makes these frozen, blended drinks so special is the Frappuccino base syrup that's added to every single Frappuccino to give it that smooth, creamy texture. Make sure to scroll down to the bottom to get the Frappuccino base syrup recipe to make your drink just like Starbucks!
RELATED: Best Starbucks Frappuccinos
Frappuccino Tips
Put ingredients into the blender as it's shown on the ingredient list. Don't put ice in first since you won't get an efficient blend.
Make a batch of Frappuccino base syrup first, so that it's ready to use whenever you want to make any Frappuccino. It can be stored in the refrigerator.
If you don't want to use Frappuccino base syrup, you can just use simple syrup to sweeten but it won't have the same smooth Frappuccino texture.
Using a handheld milk frother is the quickest and easiest way to make homemade whipped cream. Whisk until you get peaks in the heavy cream, which should take about 30 seconds. Whisk a few seconds longer to get stiffer peaks.
Frappuccino Recipes
Related
Want to save these Frappuccino recipes to Pinterest for later? Pin it now to your Pinterest board!