Flavorful, smooth, and completely delicious, be your own barista at home with these refreshing, caffeinated ice coffee recipes.
Iced Coffee at Home
When you're looking for a refreshing drink with a caffeine kick, there's nothing like ice coffee. From easy, foolproof cold brew to decadent cream toppings, these recipes are sure to quench your thirst.
It's easy to make decadent iced coffee drinks at home (and save you a lot of $$$) that tastes even better than the ones sold in coffee shops.
RELATED: Most Popular Coffee Drinks
Ways to Make Iced Coffee
Strong coffee made in a coffee machine
To make strong coffee, use 1/2 – 1 tablespoon more ground coffee to make a cup in a coffee machine.
Pop it in the freezer for 15 minutes to cool it down quickly or in the refrigerator for at least an hour.
Cold brew coffee
Cold brew is the easiest way to make iced coffee since all the work happens in the refrigerator while you sleep.
Plus, you can make one batch and drink it over a few days.
Nespresso or Keurig
Use a pod or capsule to make a cup of coffee and put it in the refrigerator for an hour or in the freezer for 15 minutes to cool it down.
Instant coffee
For whipped drinks like Dalgona coffee and Greek frappes, instant coffee is a must.
Topping Options
Cold foam
Make any iced coffee cafe-quality by topping it with cold foam.
Take cold milk or half & half, and put it in a French press and move the plunger up and down 40 times. Yup, that's all there is to it!
Whipped cream
All you need is handheld milk frother (my trick to making whipped cream fast and easy) to whisk together heavy cream and sweetener.
Use flavored syrups to make the whipped cream even tastier.
Iced Coffee Tips
Don't use sugar to sweeten your iced coffee since it'll just sink down and settle down at the bottom of the cup. Instead, use simple syrup which will mix well with the drink.
Make homemade syrups and simple syrups ahead of time and store it in the refrigerator in an airtight container for up to a week.
If you want your iced coffee to be super intense, use coffee ice cubes instead of regular ice cubes.
17 Best Iced Coffee Recipes
Make perfectly sweet and delicious iced coffee at home with easy step-by-step instructions.
Cold brew iced coffee is so easy to make with a cold brew maker — it's completely foolproof.
An Iced Americano is one of the easiest and simplest espresso drinks to make. See how to make it at home.
A Starbucks copycat recipe to make this popular iced drink at home.
Espresso, simple syrup, and ice are all that's in this refreshing and strong drink.
An incredibly easy mocha drink recipe that combines chocolate and coffee in one iced, delicious beverage.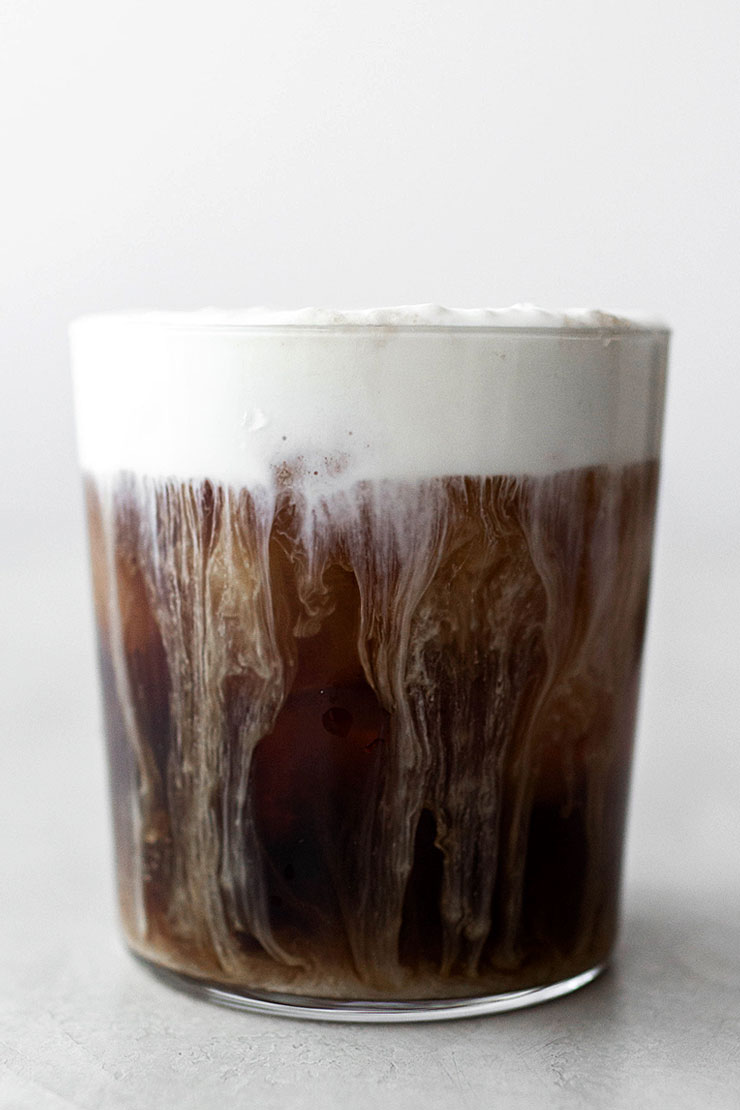 Iced coffee with a decadent cream froth.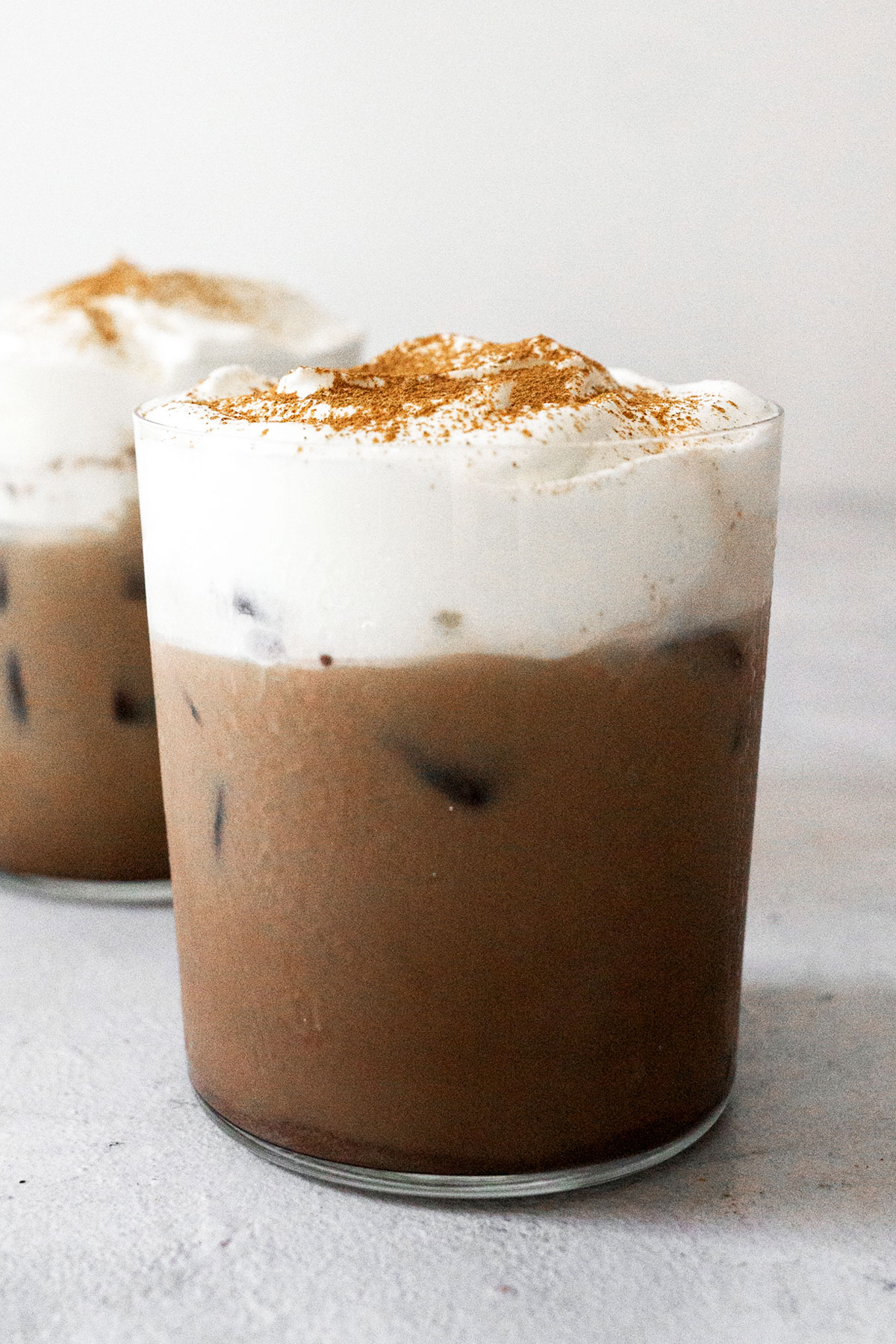 A cold and refreshing iced Mexican coffee made with cinnamon, chocolate syrup, and cloves.
Iced coffee made with tapioca balls and brown sugar.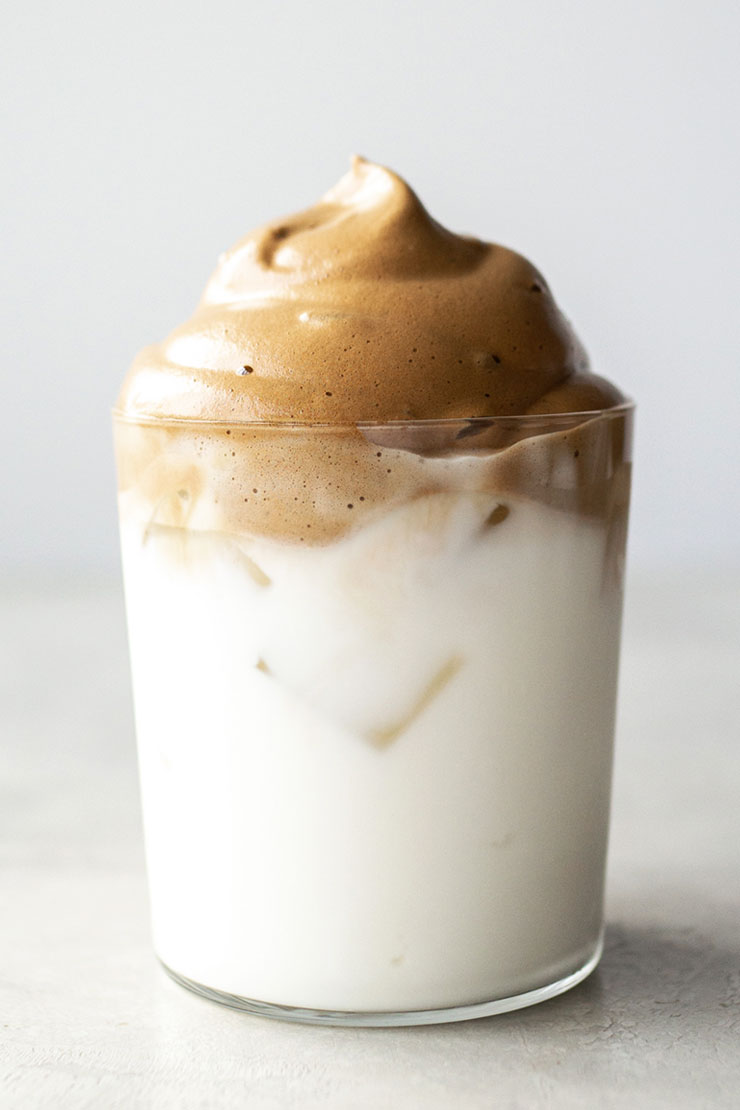 A super fluffy version of Dalgona coffee, a whipped instant coffee that's made in seconds.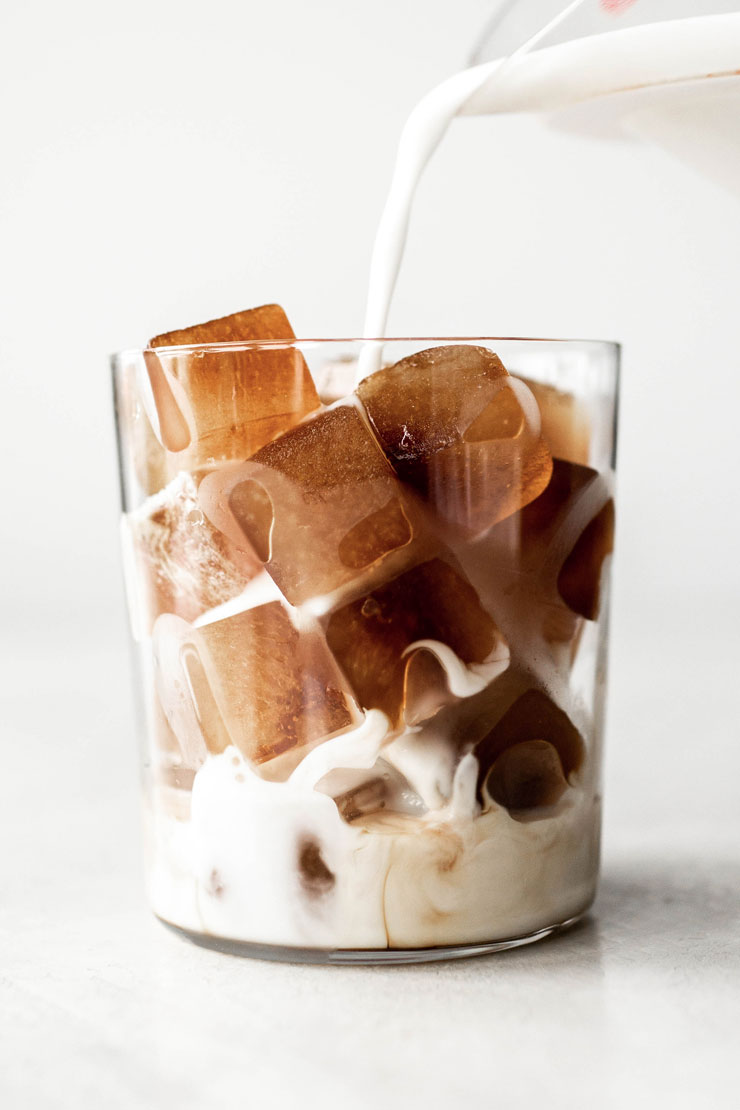 Coffee ice cubes are the perfect way to make an iced coffee with milk.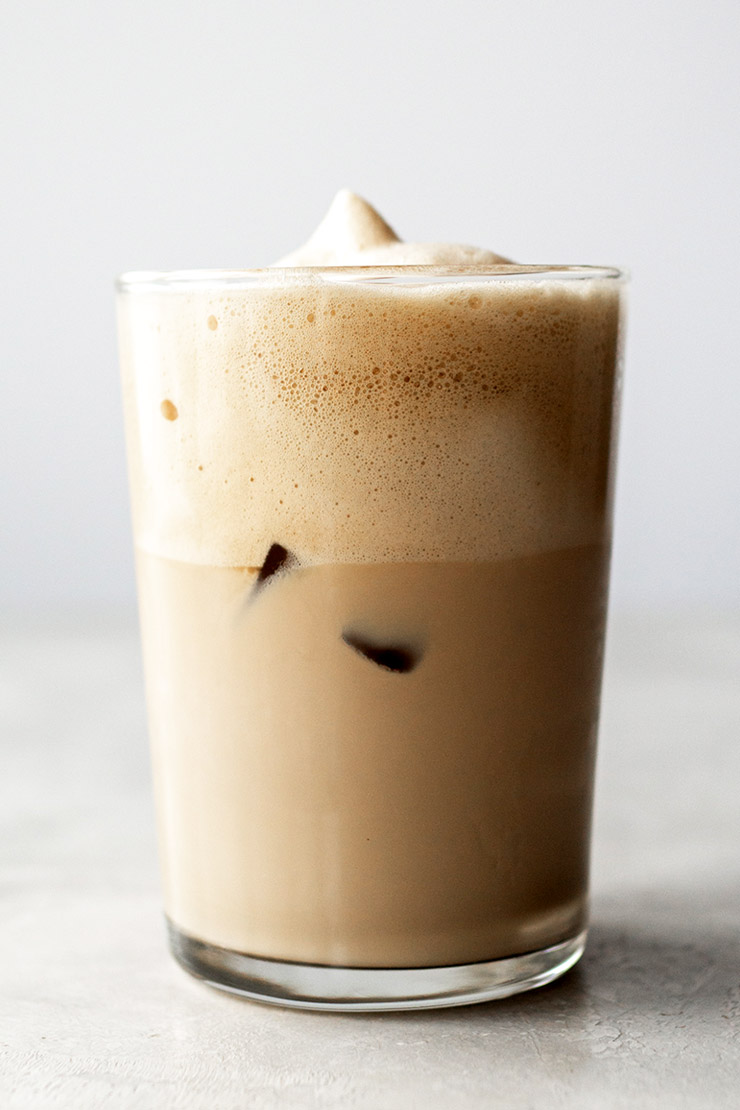 A classic Greek frappe that's super easy and quick to make at home!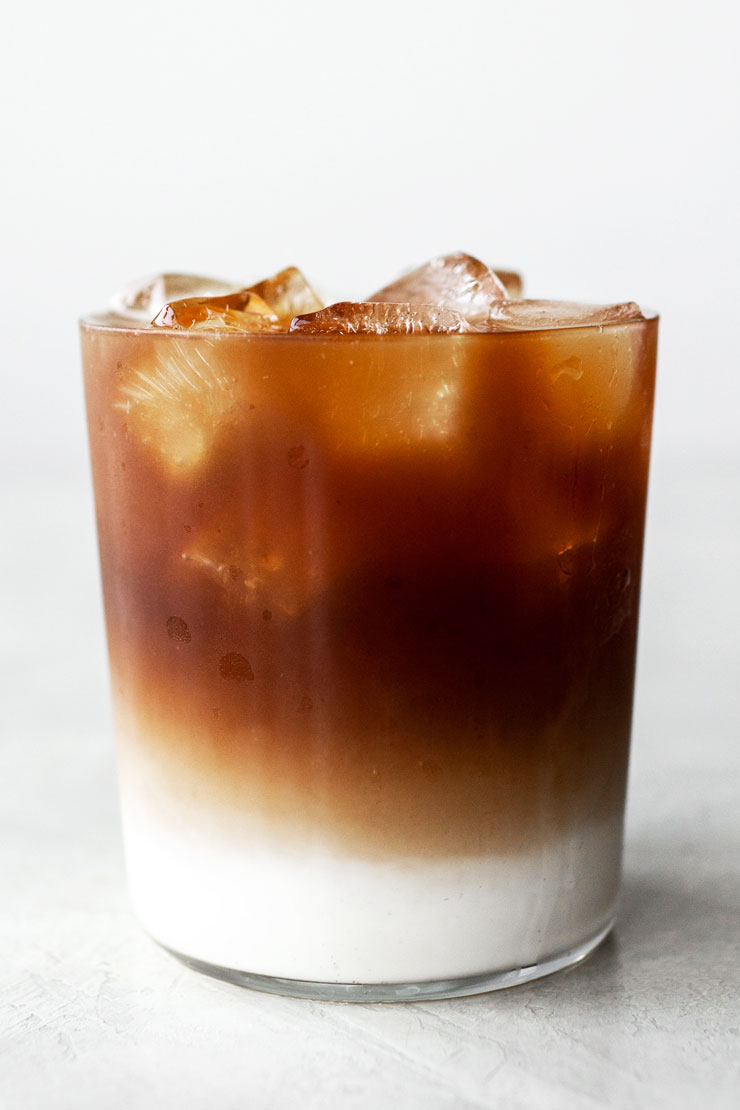 A refreshing layered cold brew that's so easy to make at home.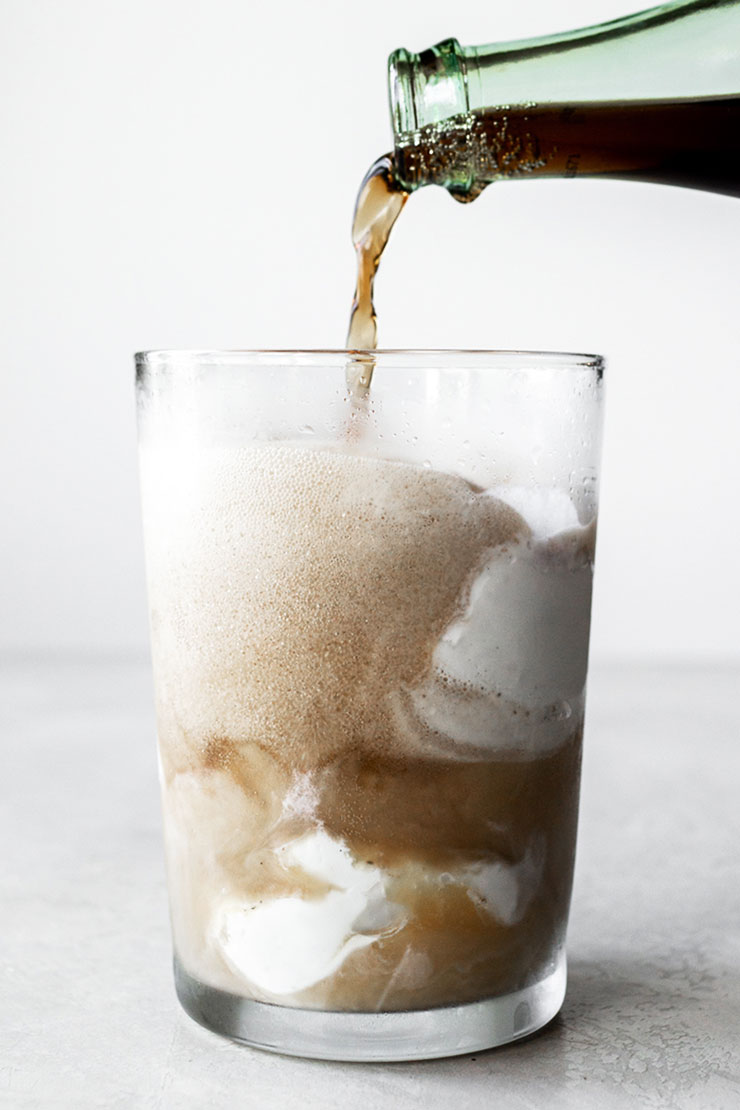 Cold brew coffee, chilled Coke, and sweet vanilla ice cream in one delicious, cold drink.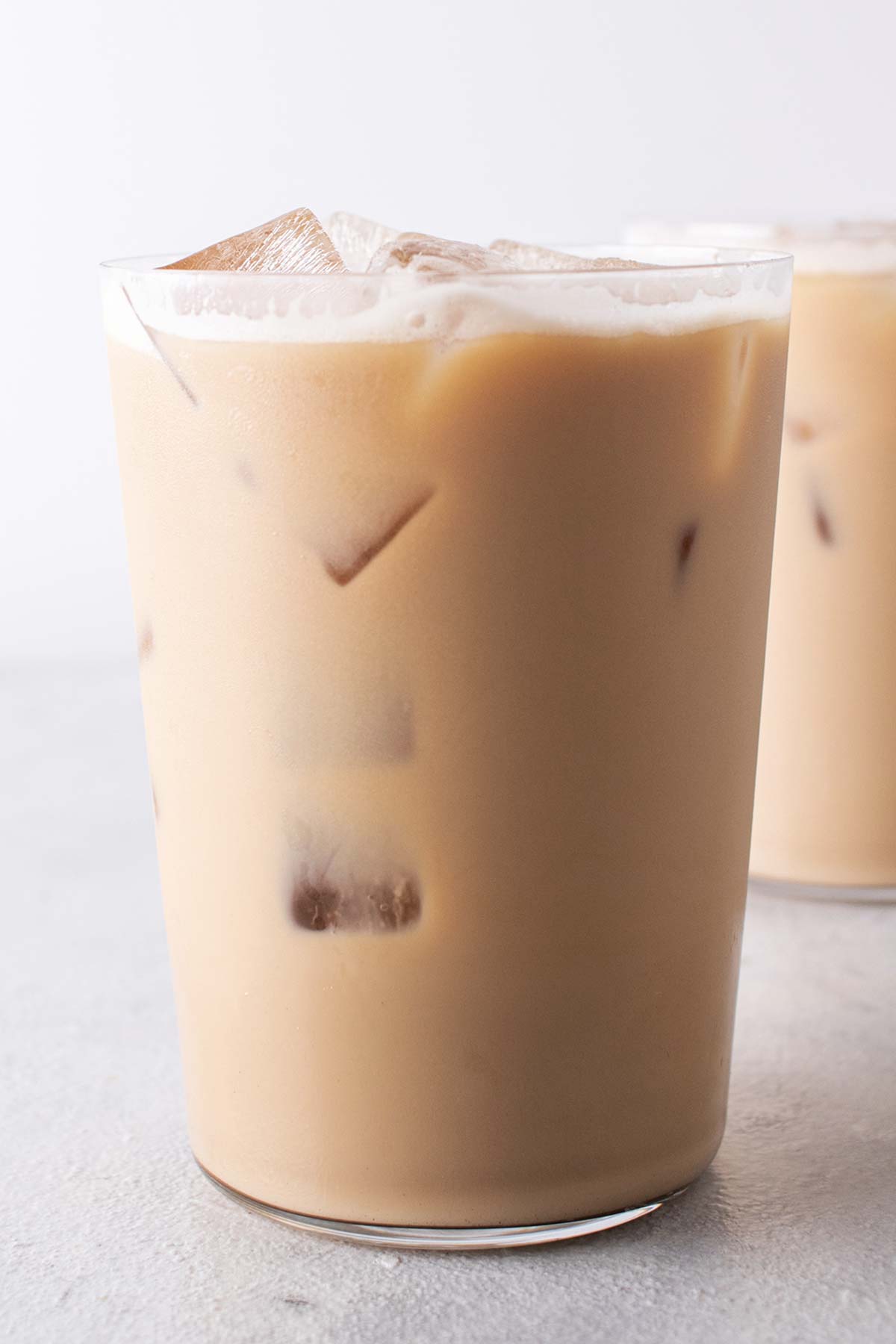 Smooth and perfectly sweet, make this Starbucks iced latte with just 4 ingredients. It's so quick and easy to make at home using an espresso machine or a Nespresso!
A refreshing cold brew topped with fluffy pumpkin spice flavored cold foam.
A refreshing Vietnamese iced coffee recipe made in a French press. Just 4 ingredients, made in 5 minutes!
Related
Want to save these recipes for later? Pin it now to your Pinterest board!