A sweet and delicious brown sugar iced coffee drink made easy at home. Get tips and tricks to make it layered.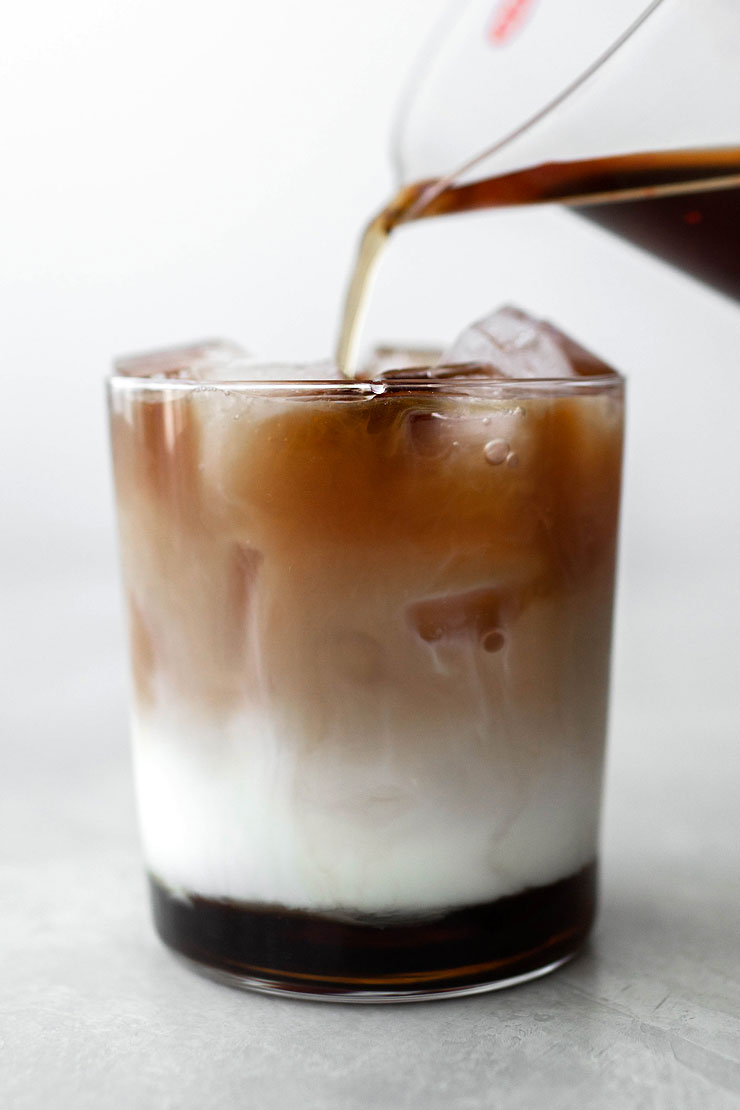 Brown Sugar Iced Coffee Latte
Easy to make with either cold brew coffee or cooled down hot brewed coffee.
Layered with brown sugar simple syrup, milk, and coffee.
Sweet, creamy, and delicious.
RELATED: Iced Coffee with Cream Froth
What You'll Need
My Cold brew maker Pick:
How to Make it
There are three parts to this drink:
Brown sugar simple syrup
Milk and ice
Coffee
STEP 1: Make coffee.
There are multiple ways to make the coffee for this drink: Cold brew (my preference), strong brewed coffee that has been cooled down, instant coffee, or espresso from a machine.
If you're using drip coffee, make sure to brew it double strength so it's nice and strong.
STEP 2: Stir together brown sugar and hot water.
I use an electric kettle to boil water. This is how I make a quick simple syrup without cooking anything on the stovetop. Set aside to cool.
STEP 3: Pour brown sugar simple syrup into a cup and add ice.
Because I'm adding ice, I don't wait for the brown sugar simple syrup to cool down completely.
STEP 4: Slowly add milk, then coffee.
Make sure to pour the milk then the coffee onto the ice cubes to help keep the layers separated.
Stir before drinking.
ICED BROWN SUGAR COFFEE TIPS
If you want a stronger coffee taste, use less milk than iced coffee. I use equal parts milk and coffee for this recipe.
All ingredients can be made separately ahead of time and kept in the refrigerator.
Hot brewing coffee then cooling it down (15 minutes) takes less time than cold brewing coffee (12 hours).
QUESTIONS YOU MAY HAVE
Related