A popular Starbucks secret menu frozen drink, see what's in the Cotton Candy Frappuccino and how to order it.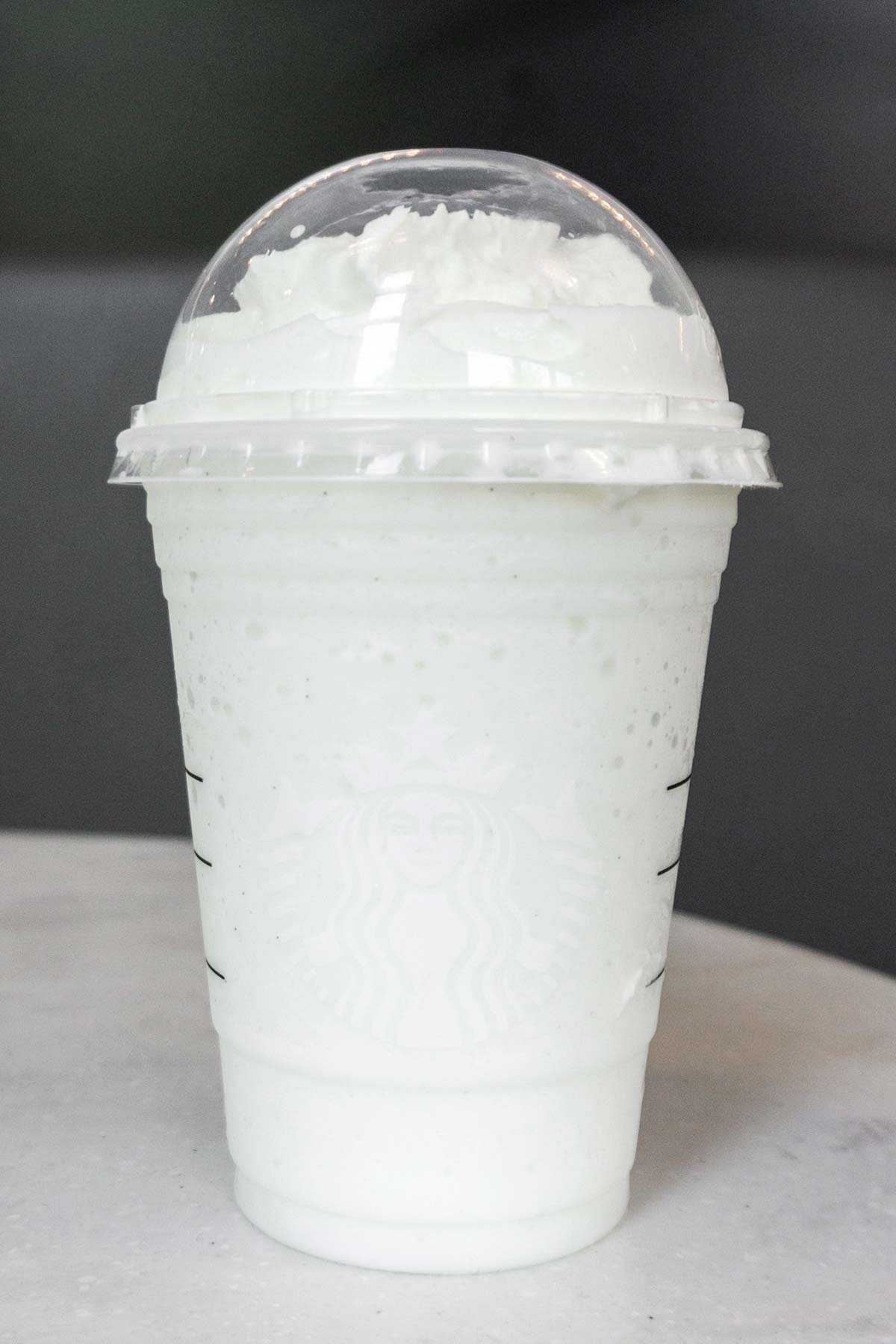 Cotton Candy Frappuccino
The Cotton Candy Frappuccino is a frozen drink made in a blender. It was on the official Starbucks menu for a short period of time years ago, then take off, so it's mostly now considered a Starbucks secret menu drink.
Starbucks baristas may not know how to make this drink is no longer on the official menu so it's best to order knowing exactly how the drink is made.
Even though there's raspberry syrup in the drink, the color of the Frappuccino is white. The raspberry syrup is clear since it doesn't contain any artificial colors.
How It Tastes
The drink tastes surprisingly like cotton candy! Just like cotton candy, it's very sugary sweet.
RELATED: 10 Tiktok Starbucks Drinks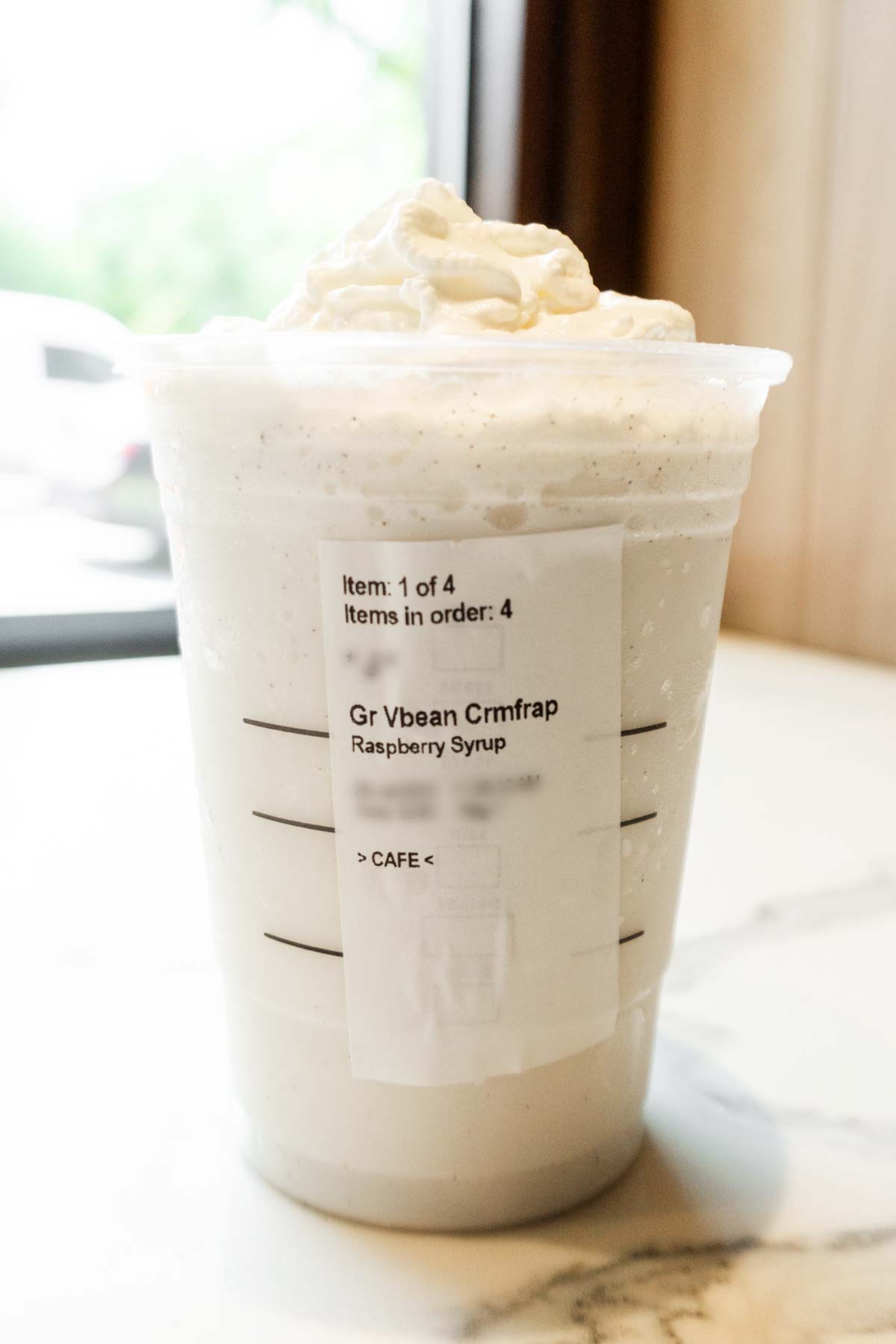 What's in the Drink
Base drink: Vanilla Bean Creme Frappuccino
All Starbucks Frappuccinos start with a base drink that's on the official menu and this drink is made with the caffeine-free Vanilla Bean Frappuccino.
Customizations: 2 pumps of raspberry syrup
This is a fairly simple drink to order since the only customization is adding pumps of raspberry syrup to the Vanilla Bean Frappuccino.
RELATED: TikTok Matcha Pink Drink (Starbucks Secret Menu)
How to Order the Drink
"Can I get a grande Vanilla Bean Frappuccino with 2 pumps raspberry?"
Drink Cost
Prices vary depending on your Starbucks location, but this drink was $5.15, plus tax, for a grande.
It was $4.65 for the grande Vanilla Bean Frappuccino, and $0.50 for the raspberry syrup.
RELATED: TikTok Iced Chai Latte (Starbucks Secret Menu)
Questions You May Have
Is there coffee in this drink?
Nope, Vanilla Bean Creme Frappuccino doesn't contain any coffee or caffeine.
What sizes can I get for this drink?
You can get this drink in the 3 sizes that the Vanilla Bean Creme Frappuccino comes in. There's the tall (12 ounces), grande (16 ounces), and venti (24 ounces). Add more or reduce the number of pumps depending on the size of the drink.
Related
Want to save this drink to Pinterest? Pin it now to your Pinterest board!