What you need to know about Starbucks Double Star Days to get free drinks faster!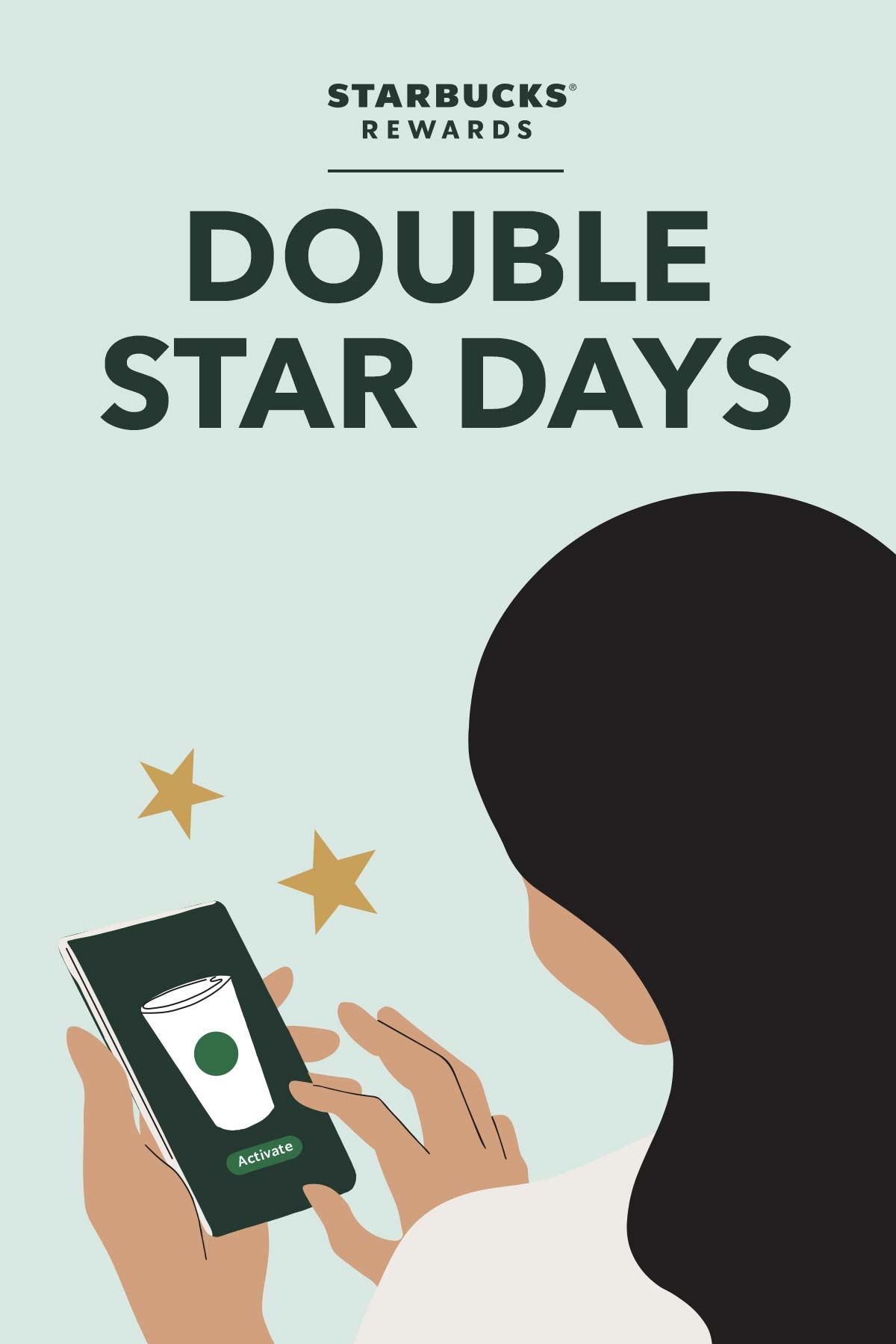 Starbucks Rewards members earn Stars on purchases which can be redeemed for free drinks and food.
Download the Starbucks app and register there or register online to join Starbucks Rewards.
RELATED: Use Your Own Cup at Starbucks to Earn Stars
On Double Star Days when you buy something at Starbucks, it'll earn you double Stars.
You can buy (almost) anything to qualify for extra Stars on Double Stars Days. (Some bonus offers are for before 11am or after 2pm.)
You can't earn double Stars for purchases of alcohol, Starbucks gift cards, or reloading a gift card. (Or taxes, tips, or fees.)
RELATED: How to Get Free Drinks with Starbucks Rewards
Preload the Starbucks Card on your app you'll earn 4 Stars instead of your usual 2 Stars at participating Starbucks.
Earn 2 Stars for every $1 when you pay with cash, debit, and mobile wallets.
RELATED: Starbucks Rewards Benefits and Perks
Double Star Days happen several times a year.
Double Star Days are announced in the app under Home or Offers.
Check your emails from Starbucks Rewards! You can join the Double Star Days by clicking on the link in the email and find out in advance when it'll be.
Make sure you activate or join the promotion to qualify for Double Star Days.
(It used to be automatic but now you have to activate the promotion.)
The promotion ONLY works if you are a Starbucks Rewards member and join each bonus Stars promotion.
Check the Starbucks app or the Rewards page online to see how many Stars you've earned.
It can take up to 24 hours for Stars to appear in your account online or on the Starbucks app.
By earning more Stars, you can get free drinks and food faster!
Earn and redeem 25 Stars to customize a drink for free. Get an extra espresso shot or add another syrup.
Earn and redeem 50 Stars to get a free brewed hot coffee, bakery item, or hot tea. Note that this is only available at participating Starbucks.
Earn and redeem 150 Stars to get a free handcrafted drink, hot breakfast, or parfait. The drink can be any size.
Earn and redeem 200 Stars to get a free salad, sandwich, or protein box.
Earn and redeem 400 Stars to get a free Starbucks cup, bag or coffee.
Want to save this Starbucks Double Star Day info for later? Pin it now!
Related