Don't miss out on all the benefits, perks, and ways to earn Stars as a Starbucks Rewards member.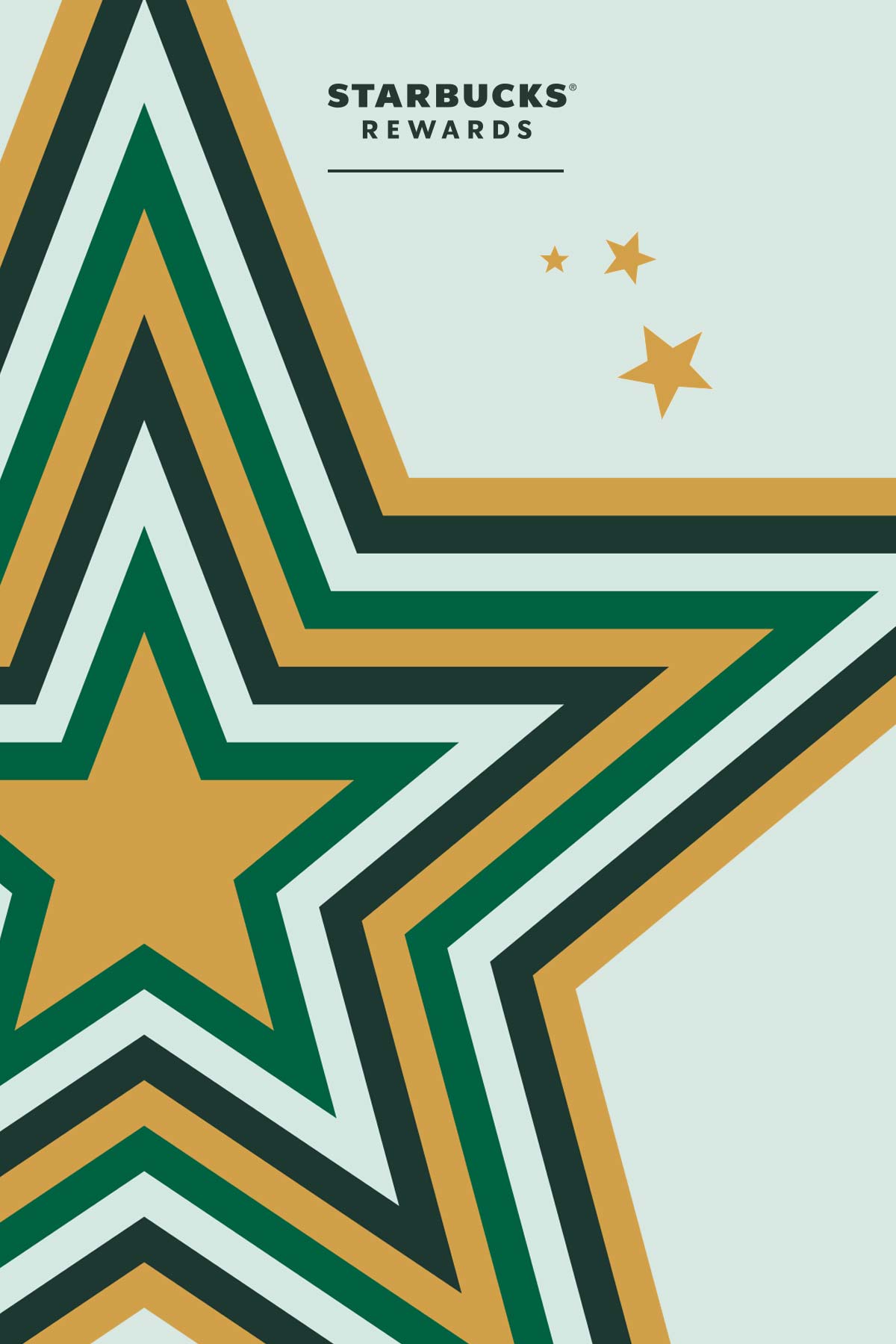 What Is Starbucks Rewards?
Starbucks Rewards is a free loyalty program for Starbucks customers that started in 2009.
Stars are like points you earn toward free items called Rewards, like drinks, food, and packaged coffee.
Rewards members can collect Stars from purchases made at Starbucks and redeem them for free drink and food, play games like Starbucks for Life, get a free birthday drink, and more!
The best way to make use of Starbucks Rewards is to download the app to your phone so that you can easily access your account.
RELATED: Starbucks Return Policy
How To Get Started
1. Create an account.
Sign up by downloading the Starbucks app on your iPhone or Android phone. You can also sign up online. Registering is free and there are no annual fees.
2. Order and pay for purchases made at Starbucks.
Order and pay, making sure your account is scanned to collect Stars.
3. Earn Stars and redeem them for free drinks and food.
Stars can be redeemed for Rewards like free food, drinks, and merchandise.
Starbucks Rewards Perks and Benefits
Birthday Reward
As long as you've made one Star-earning transaction in the previous year, you will be emailed a free drink or food item you can claim on your actual birthday. The Birthday Reward will automatically appear in your app, and needs to be used the day of your birthday. If you miss using it that day, that's it.
Make sure to tell the barista you are using your Birthday Reward (and not your Stars). If you order via the app, you can click on "Birthday Reward" on the checkout screen if doing Order Ahead for your drink or food item on your birthday.
Free refills
Rewards members can get free refills after finishing their drink at the Starbucks location. A free refill only includes hot/iced brewed coffee, hot/iced tea, and cold brew regardless of what your original drink was.
If you ask for any extras like pumps of syrup or cold foam, you will be charged for the cost of the extras, plus sales tax.
The barista will not reuse your first drink's cup, you'll get a new, clean cup.
You are allowed up to 3 free refills for a single paid-for beverage, but the manager can ask you to leave if the cafe is busy and has the right to refuse free refills at any time.
Consider leaving a tip if you plan to be there a long time and get more than one refill.
Here's how it works:
Order any beverage while in store or via the app
Make sure you drink the drink in the cafe (don't leave for any reason)
When you are finished, you can order a "free refill" with your Starbucks Rewards account
Be sure to tell the barista you're ordering your "free refill" and whether you want brewed coffee, tea, or cold brew
Reusable Cup Benefit
With the Reusable Cup Benefit, Rewards members can bring in a clean, reusable cup (doesn't have to be a Starbucks cup) and get 10 cents off the cost of the drink plus 25 Stars.
Anyone can bring in any reusable cup, even a non-Starbucks cup or tumbler, and get 10 cents off their drink. Only Rewards members also earn 25 Stars.
Rewards members can redeem a maximum of 3 reusable cups per day but only 1 per order. And it only works for in-person orders made in a Starbucks store, not drive through or Order Ahead.
Earn Delta Miles
Members of Delta SkyMiles and Starbucks Rewards can link their accounts to earn 1 mile per $1 spent at Starbucks on days when they travel on Delta with this
How to Earn Bonus Stars
It's usually 1 Star for each $1 spent, but there are other ways to collect additional Stars.
Star Days
For a week, usually in the fall, Starbucks has Star Days where Rewards members can earn extra Stars with bonus challenges and games.
Double Star Days
You'll earn double the Stars on Double Star Days. You must make sure you click the "Join the Challenge" or opt-in button, otherwise the double Stars won't apply.
Personalized Offers
Offers to get bonus Stars are customized for each Rewards member based on your ordering history. Check your email and the app under "Offers" from the bottom of the screen. Always make sure to click on the offer to participate.
Starbucks Games
Starbucks games like Starbucks for Life are available a couple of times each year. There is usually a game during the summer, one at the end of the year, and sometimes another one in the spring. Each game offers a chance to win prizes.
Earn Double Stars When Using a Preloaded Payment
Earning 2 Stars per $1 spent will double your Stars per order when you use "Scan & Pay". This works by preloading payment to your Starbucks Card on the app in person or Order Ahead.
Earn Double Stars When Using Starbucks Visa
Earn Stars by reloading your Starbucks account with your Starbucks Rewards Visa on the app. This earns 2 Stars per $1 spent. Also, you'll earn Stars with Rewards Visa for non-Starbucks purchases too.
RELATED: How to Buy Starbucks Syrups at Starbucks
Stars Expire in 6 Months
Stars expire 6 calendar months after you earn them.
For example, if you earn Stars during July 2022, regardless of which date(s) you earn them, the Stars from that month will expire on December 1, 2022.
Stars earned when using a Starbucks Rewards Visa do not expire as long as you are an active prepaid or credit card holder.
Redeeming Stars for Rewards
Rewards can be claimed for as few as 25 Stars and as many as 400. (Starting February 13, 2023, there were changes to Star redemption.)
25 Stars
Customize a drink with an added espresso shot, added syrup or sauce (ex: caramel syrup), or a dairy alternative option (ex: soy milk, almondmilk, or coconutmilk).
100 Stars
Redeem for one a hot brewed coffee or tea, iced brewed coffee or tea, or a bakery item (ex: cake pop or cookie), or a packaged snack (ex: popcorn or potato chips), or a Cold Siren Logo Plastic To-Go Cup (24 oz only), or a Siren Logo Plastic Hot Cup (16 oz only).
200 Stars
Redeem for any handcrafted beverage (ex: latte or Frappuccino) or any hot breakfast item (ex: breakfast sandwich or oatmeal). All beverages must be standard menu-sized items.
300 Stars
Redeem for a packaged salad, lunch sandwich, or protein box, or a packaged coffee item (ex: whole bean coffee).
400 Stars
Redeem for select merchandise item with a value up to $20 (pre-tax). Merchandise availability may vary by store location.
Related