Dutch Bros Rewards members get a free Birthday Drink plus half off any drink on their Half Birthday!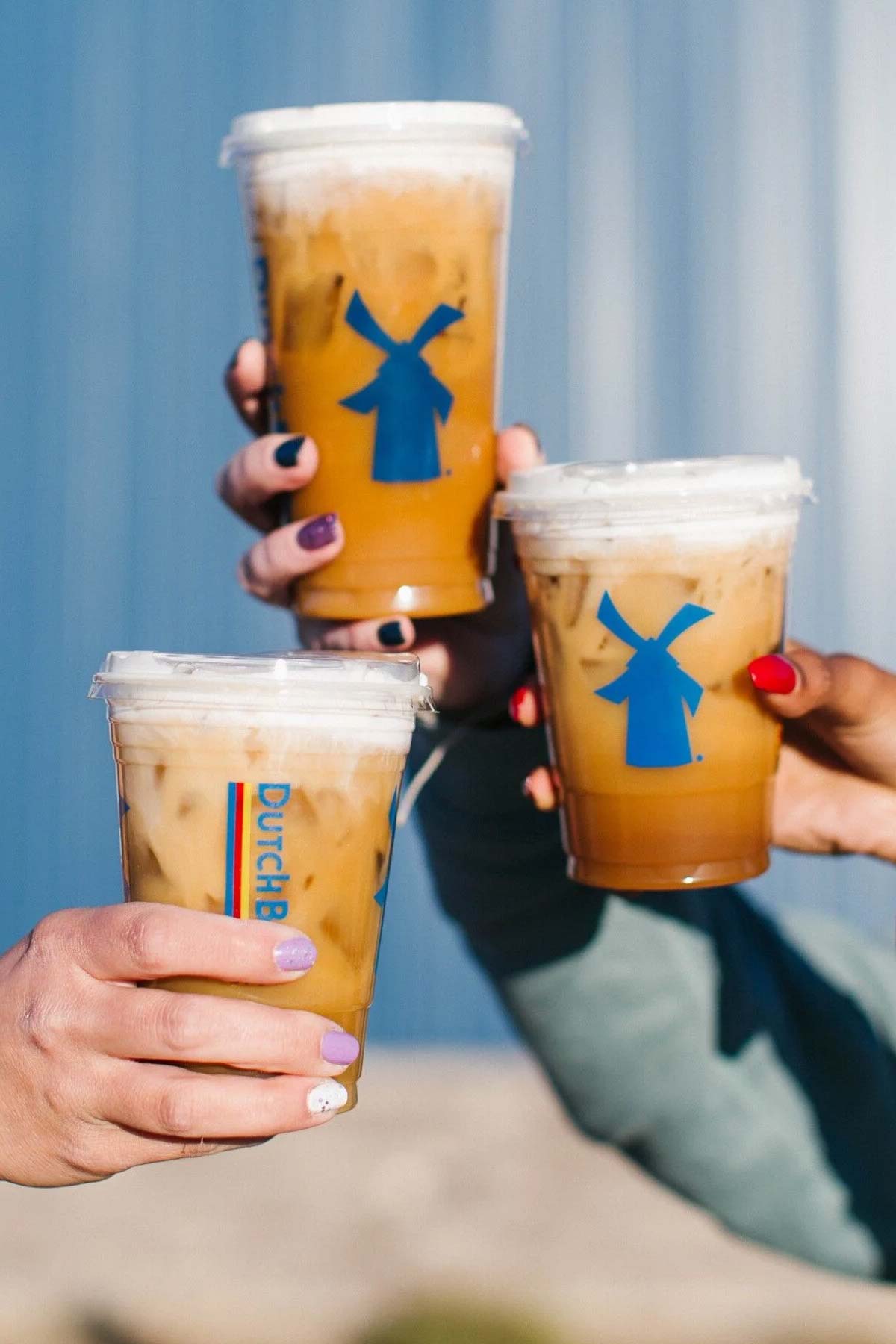 Dutch Bros Free Birthday Drink
Dutch Bros has a Rewards program where members can collect points from purchases that can be redeemed for free drinks.
One of the benefits of being a member is getting a free drink on your birthday. Members also get 50% off a drink on their half birthday.
How to Sign Up for Dutch Rewards
To sign up for Dutch Rewards, download their app on your phone or tablet.
Create a new an account by providing your first and last name, email address, phone number, birth date, and password.
How to Get a Free Birthday Drink
The birthday drink Reward is automatically applied to your account and shows up in Dutch Bros app a few days before your birthday.
Dutch Bros gives you 30 days to use the birthday reward once it shows up in your app.
The free birthday drink can be redeemed for 1 drink (any size up to 32 ounces).
An unused birthday drink Reward will be removed from your account within 30 days from when you first got it.
If you signed up for Dutch Rewards on your birthday, then you'll get the birthday Reward the next day after creating the account.
RELATED: 23 Best Dutch Bros Drinks (Including Secret Menu)
How to Get a Half Birthday Drink 50% Off
In addition to a free drink on your birthday, Dutch Bros also rewards their members by giving a 50% off a drink for a member's half birthday.
There's even a Half Birthday Calculator for you to figure out when your half birthday is.
The half birthday Reward is valid on any drink up to 32 ounce size.
The Reward will automatically show up in your app 6 months after your birthday and will be valid for 8 days.
An unused half birthday Reward will be removed from your app 8 days after the half birthday.
RELATED: 16 Best Dutch Bros Cold Brews
Dutch Rewards Benefits
Every time you order something at Dutch Bros, make sure to scan your Rewards QR code. The points will be added to your Dutch Rewards account.
Each $1 spent is 5 points. After you've collected 250 points, you can redeem them for a free medium-sized drink.
With 350 pointes, you can redeem them for a free "any size" drink Reward (up to 32 ounces).
There are bonus opportunities during the year when you can earn more points per dollar spent.
Promotions, like "Cold Brew Day" last April, give you the chance to win a free drink, up to 1,000 points, cold brew everyday for a month, or similar bonuses.
RELATED: 21 Best Dutch Bros Rebel Drinks
Questions You May Have
Do Dutch Rewards points expire?
Yes. Unused points automatically expire after 180 days (6 months). Once the points expire, they'll be removed from your account.
Can I share a Reward with a friend?
Yes. How it works is to go to the Reward on your app and click on "Tap for Details" and then "Share Reward." Pick someone from your list of contacts or enter the email or phone number manually.

If that person also has Dutch Bros Rewards, then the Reward is sent to them. They'll get an email that says "Dutch From a Pal" Reward and it'll disappear from your account once it's sent to your friend.
Can I share my birthday Reward?
No, you can share other Rewards but not your birthday Reward.
Can I have more than 1 Dutch Rewards account?
Nope. You can only have 1 account and if Dutch Bros determines that you have more than 1 account, they may suspend or terminate any of your accounts.
Related