See what's in the Butterbeer Frappuccino, a Starbucks secret menu frozen blended drink, and how to order it.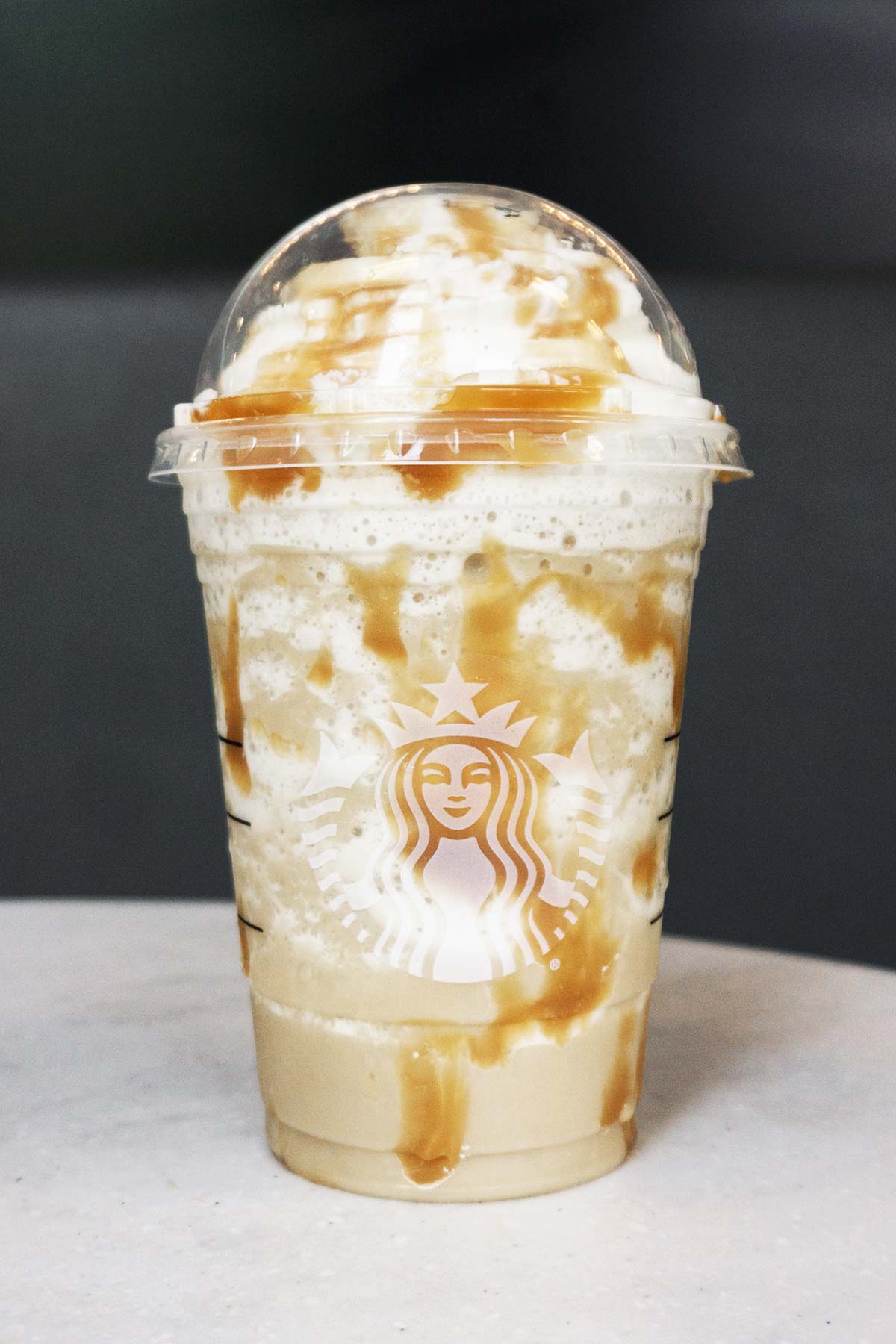 Butterbeer Frappuccino
Butterbeer Frappuccino is a customized Starbucks frozen drink made in a blender.
Butterbeer is a drink featured in the Harry Potter books that tastes "a little bit like less-sickly butterscotch." In the books, it says the fictitious drink is made of butterscotch, sugar, and water.
This Frappuccino is a Starbucks secret menu drink, which means it's not on the official menu. Baristas aren't trained on how to make it, so you can't order it by name.
How It Tastes
The drink tastes like caramel and butterscotch. If you love creamy and sweet drinks, this one is for you.
Note that there's no alcohol or beer in the drink.
RELATED: Gummy Bear Drink (Starbucks Secret Menu)
What's in the Drink
Base drink: Caramel Frappuccino
This is the drink that's on the official Starbucks menu. It's a frozen drink made with ice, milk, coffee Frappuccino syrup, coffee, caramel syrup, whipped cream and caramel sauce.
Customizations: Reduce caramel to 2 pumps, add 2 pumps of toffee nut syrup, 1 pump of cinnamon dolce syrup, line cup with caramel drizzle
These customizations are what makes Butterbeer Frappuccino taste like butterscotch. A grande size is made with 3 pumps of caramel syrup but it's being reduced down to 2 pumps.
RELATED: 10 Tiktok Starbucks Drinks
How to Order the Drink
"Can I get a grande Caramel Frappuccino with 2 pumps toffee nut, 1 pump cinnamon dolce, and only 2 pumps caramel. And can you line the cup with caramel drizzle?"
Drink Cost
The Butterbeer Frappuccino is a little less than $6 for a grande, plus tax. The cost may vary depending on the Starbucks you go to.
RELATED: TikTok Iced White Mocha Secret Menu Drink
Questions You May Have
What is the Starbucks secret menu?
The Starbucks secret menu is made up of customized drinks that became popular on social media. There isn't an official Starbucks secret menu.
What sizes can I get this drink in?
You can order this in 3 sizes: tall (12 ounces), grande (16 ounces), venti (24 ounces).
Related
Want to save this drink to Pinterest? Pin it now to your Pinterest board!