From Iced Caramel Macchiato to Chai Latte, see the best Starbucks copycat recipes that you can make at home!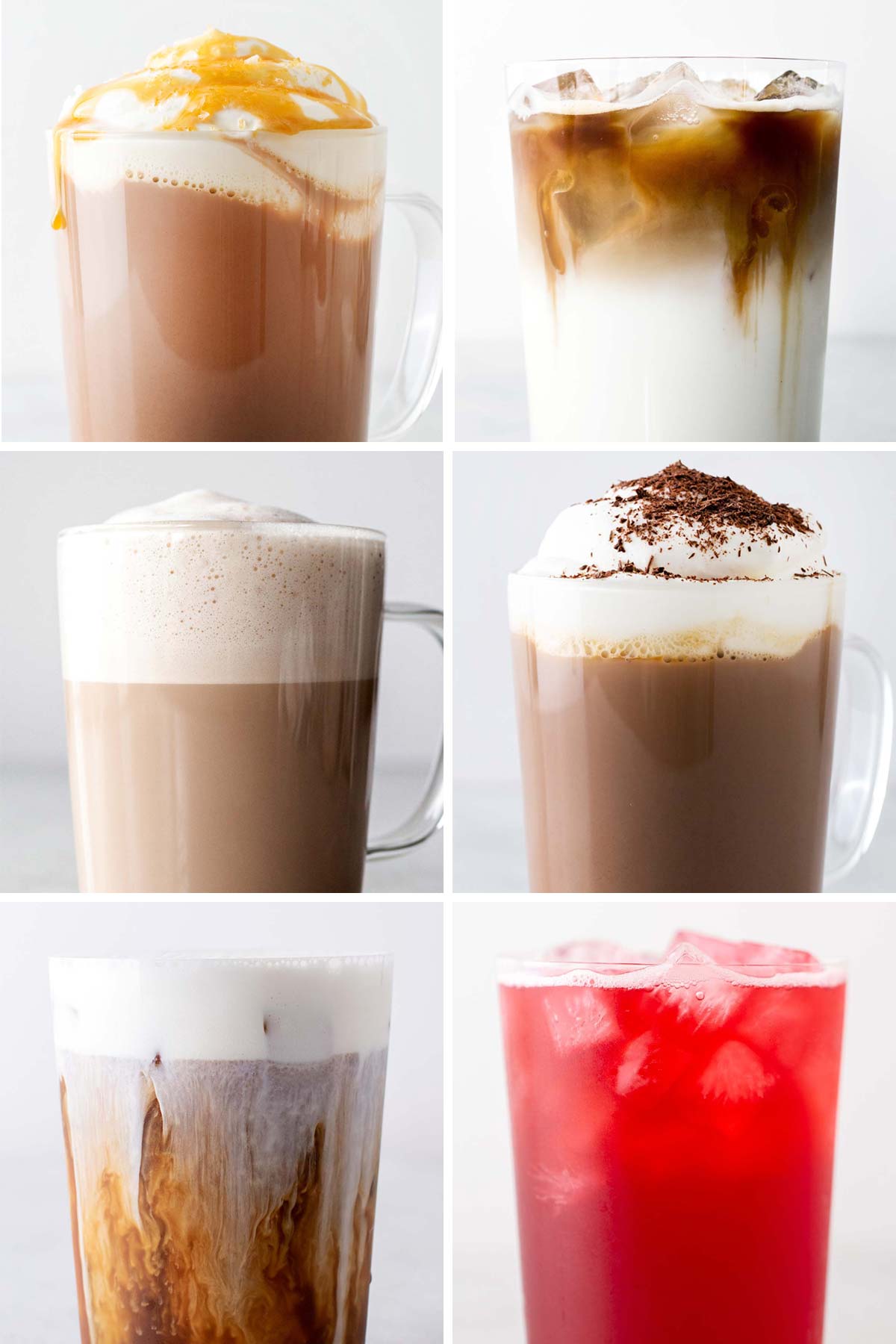 Homemade Starbucks Drinks
Starbucks drinks are easy to recreate at home with just a few ingredients.
The most important thing to making most of these drinks is a Nespresso or an espresso machine. You can't make proper lattes without it.
The second important thing is flavored syrups and sauces. Starbucks makes all their drinks like Pumpkin Spice Latte and Iced Caramel Macchiatos with flavored syrups and sauces.
It's easy to make homemade flavored syrups but you can also buy some syrups directly at Starbucks locations.
23 Best Starbucks Copycat Recipes
Espresso, caramel sauce, vanilla syrup, milk, and ice are all that's needed to make this Starbucks favorite.
The caramel sauce is only used to drizzle on top of the drink, not flavored in the drink.
What's special about the drink is how it's made with the milk on the bottom and espresso poured on top.
This is a go-to drink to make at home and it's completely delicious and refreshing.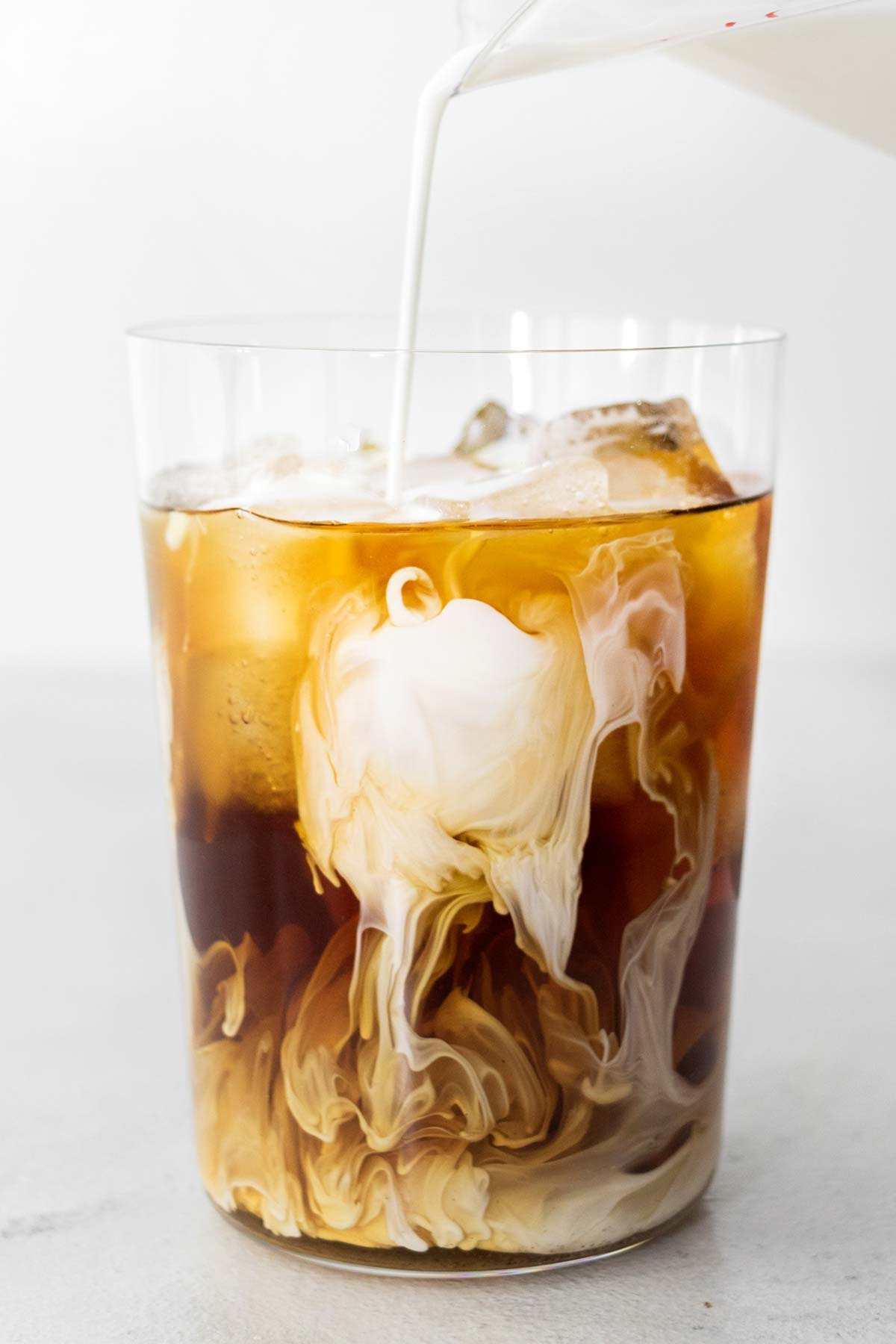 Vanilla syrup is the most popular syrup at Starbucks and it's no wonder since it's in a ton of their beverages like this one.
The vanilla is in the sweet cream and the cold brew.
Both the cold brew and the sweet cream can be made from scratch.
For this recipe, I use my shortcut of using half & half to make the sweet cream instead of heavy cream and milk.
The cold brew and the sweet cream can be made ahead of time and assembled whenever you're ready to enjoy the drink!
The Chai Tea Latte is the most popular tea drink at Starbucks and it's so easy to make at home with just 2 ingredients.
Every company makes a different chai blend so the trick is to find one that tastes exactly the same. (Spoiler alert, I tell you which one to get!)
Follow my step-by-step instructions to make this delicious, frothy drink.
Plus, get my tips on how to customize this drink to make it even tastier.
Instead of regular espresso, this iced drink is made with blonde espresso, which has more caffeine and has a smoother taste.
The blonde espresso, brown sugar syrup (homemade or store bought), a little cinnamon, ice, and oat milk are all shaken together in a cocktail shaker. Easy!
Use Nespresso's Starbucks Blonde Espresso and make this drink in seconds.
Yup, Frappuccinos can be recreated at home! Start with a Frappuccino base (just like Starbucks) to get that perfect texture.
Make a batch of the base syrup and you can make Frappuccinos whenever you like.
All caramel drinks are super popular at Starbucks so it's not surprising the Caramel Frappuccino is one of the best-selling beverages.
The Frappuccino base syrup, caramel sauce, instant coffee, milk, and ice all goes into a blender and the drink is ready in seconds.
Top off the drink with homemade whipped cream (also in the recipe).
This is an incredibly popular Starbucks secret menu drink (customized beverage that's not on the official menu).
Caramel sauce is drizzled around the cup first. Then espresso, white chocolate sauce (or sweetened condensed milk), milk, and ice are added. It's all topped with homemade cold foam.
If you love caramel, this drink is for you.
Passion Tango tea isn't a passionfruit tea, like a lot of people mistakenly think. It's actually a hibiscus blend.
As the only caffeine-free tea on the Starbucks menu, it's a popular drink for kids. Plus, the color is a crowd-pleaser.
The Passion Tango tea is made with a tea sachet that is brewed in hot water, then cooled down quickly in a cocktail shaker.
If you make the Passion Tango tea ahead of time, the drink can be made in seconds.
No need to wait for the fall to have a Pumpkin Spice Latte with this recipe!
Starbucks made PSL (Pumpkin Spice Latte) a hugely popular seasonal drink.
Like all lattes, this drink starts with espresso and milk. What makes it a Pumpkin Spice Latte is the pumpkin spice sauce, which can be made at home or store-bought.
Heavy cream and vanilla syrup make up the whipped cream and the drink is dusted with a pumpkin spice topping.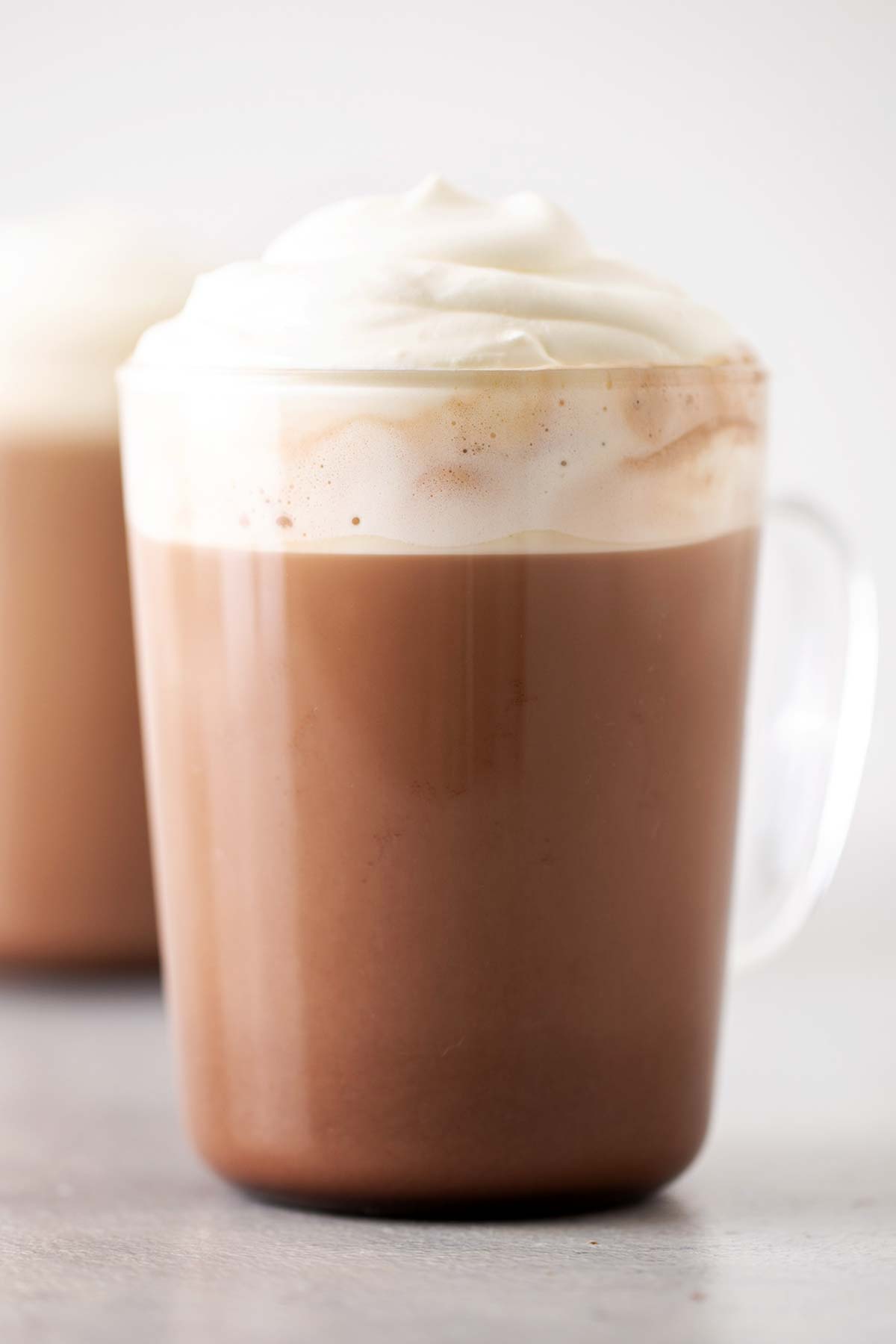 Coffee and chocolate are a classic combo. Add milk and whipped cream, and you've got yourself a Starbucks Mocha.
This recipe is made exactly the same way Starbucks does.
You can use my favorite store-bought chocolate sauce or make it from scratch using high-quality cocoa powder to make it even better.
This drink used to be on the Starbucks secret menu (customized drinks) but it got so popular it was added to the official menu, but with a name change.
It's now on the menu as Honey Citrus Mint Tea.
A hot drink made with 2 different teas, lemonade, and honey, there's caffeine in it.
It tastes like a sweet peach and lemon flavored tea with a touch of mint.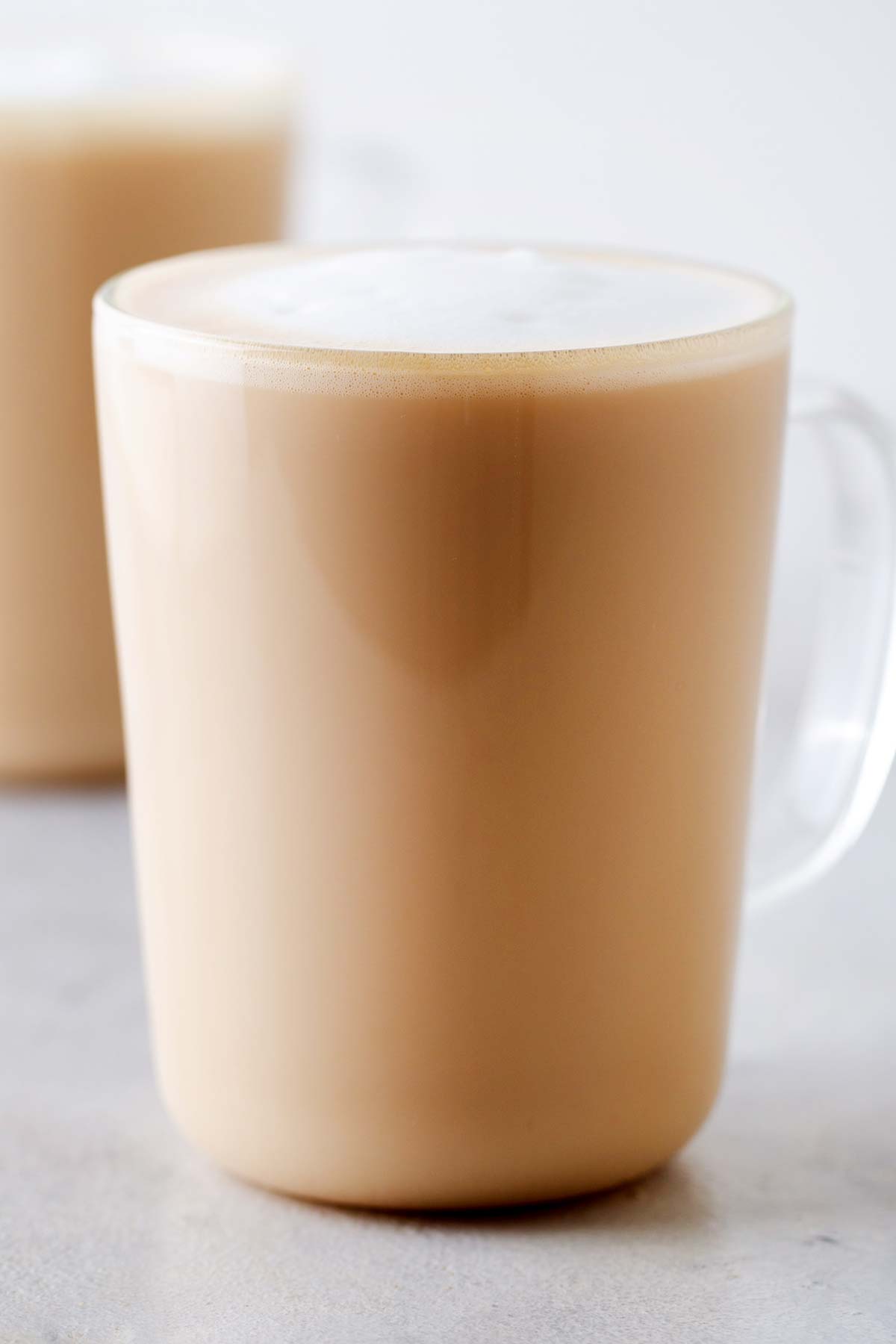 This drink and the Vanilla Latte are made exactly the same except this is made with blonde espresso instead of regular espresso.
With a smoother, milder flavor, give this drink a try if you want less of an intense espresso taste.
Blonde espresso (made using a Nespresso or espresso machine), milk, and vanilla syrup are all the ingredients you need to make this hot drink.
Get Starbucks vanilla syrup (the one that's available at Starbucks locations) to make it taste more like the Starbucks version.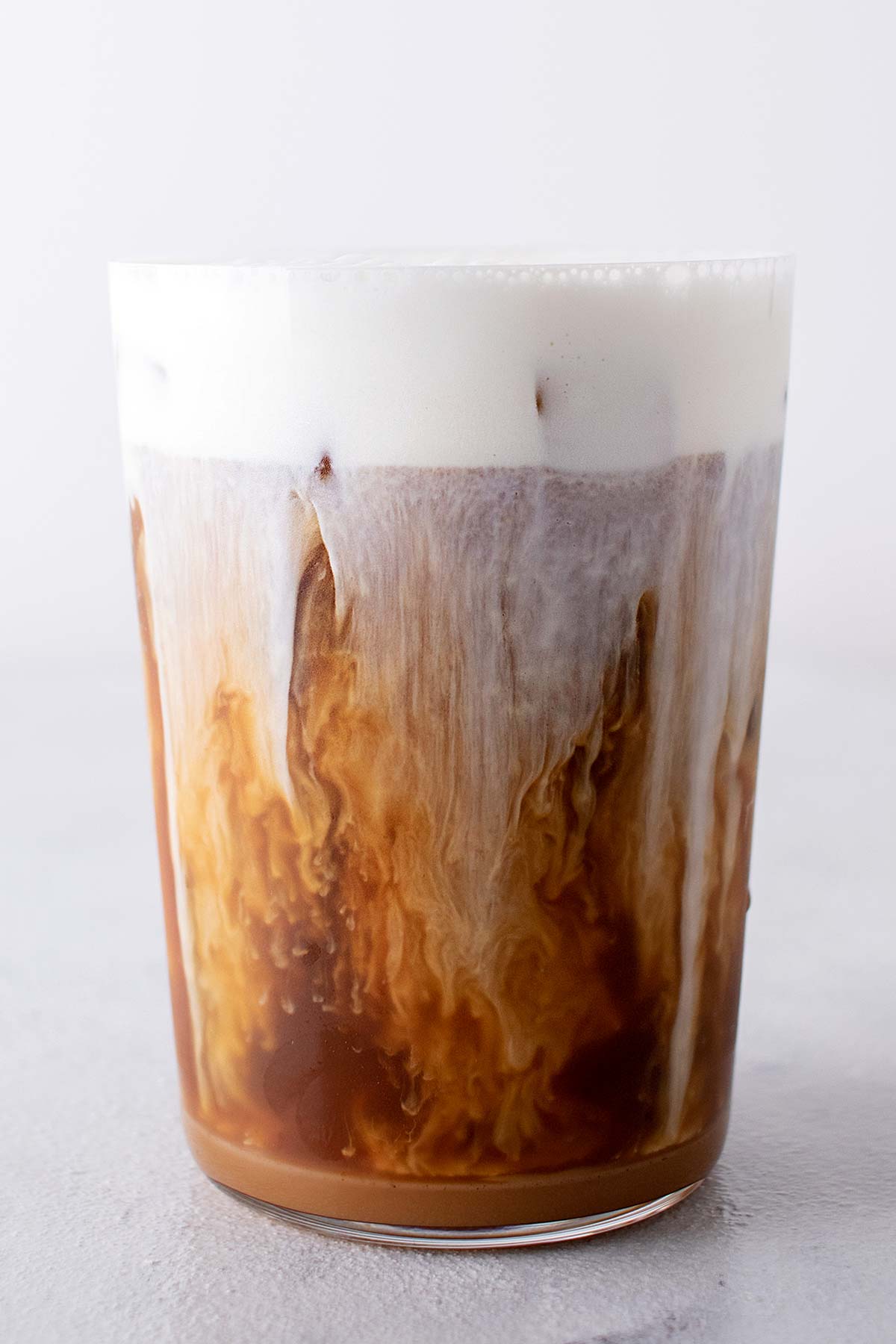 Cold brew coffee is so easy to make at home since all you have to is combine ground coffee and water and place it in the refrigerator for a few hours.
You can also get Starbucks cold brew concentrates where you just add water.
The cold brew and caramel sauce combined in a cup and topped with homemade cold foam (see how easy it is to make it at home). That's it!
All you need is 4 ingredients and a cocktail shaker to make this drink at home.
Matcha is a green tea powder and it's shaken in a cocktail shaker with simple syrup, and milk. It's then poured into a cup with ice.
If you don't have a cocktail shaker, you can use a large jar with a tight lid.
To make the drink even better, top it off with cold foam!
This hot drink is a favorite over the holidays but no need to brave the cold when you can make it in your own cozy kitchen.
Mocha is espresso, chocolate, and milk together in one drink. Peppermint Mocha adds peppermint to the mix.
This copycat recipe recreates a grande size (16 ounces) Starbucks Peppermint Mocha, and includes how to make homemade whipped cream in seconds.
Refreshing Iced Chai Tea Latte is a really quick and easy recipe that's made with just 3 ingredients (chai concentrate, milk, and ice). The drink can be made in about a minute.
Chai is a black tea with spices like cinnamon and cardamom. it's a caffeinated drink.
Once you make this at home, you'll wonder why you spent so much for a grande cup when you can make it for a fraction of the price.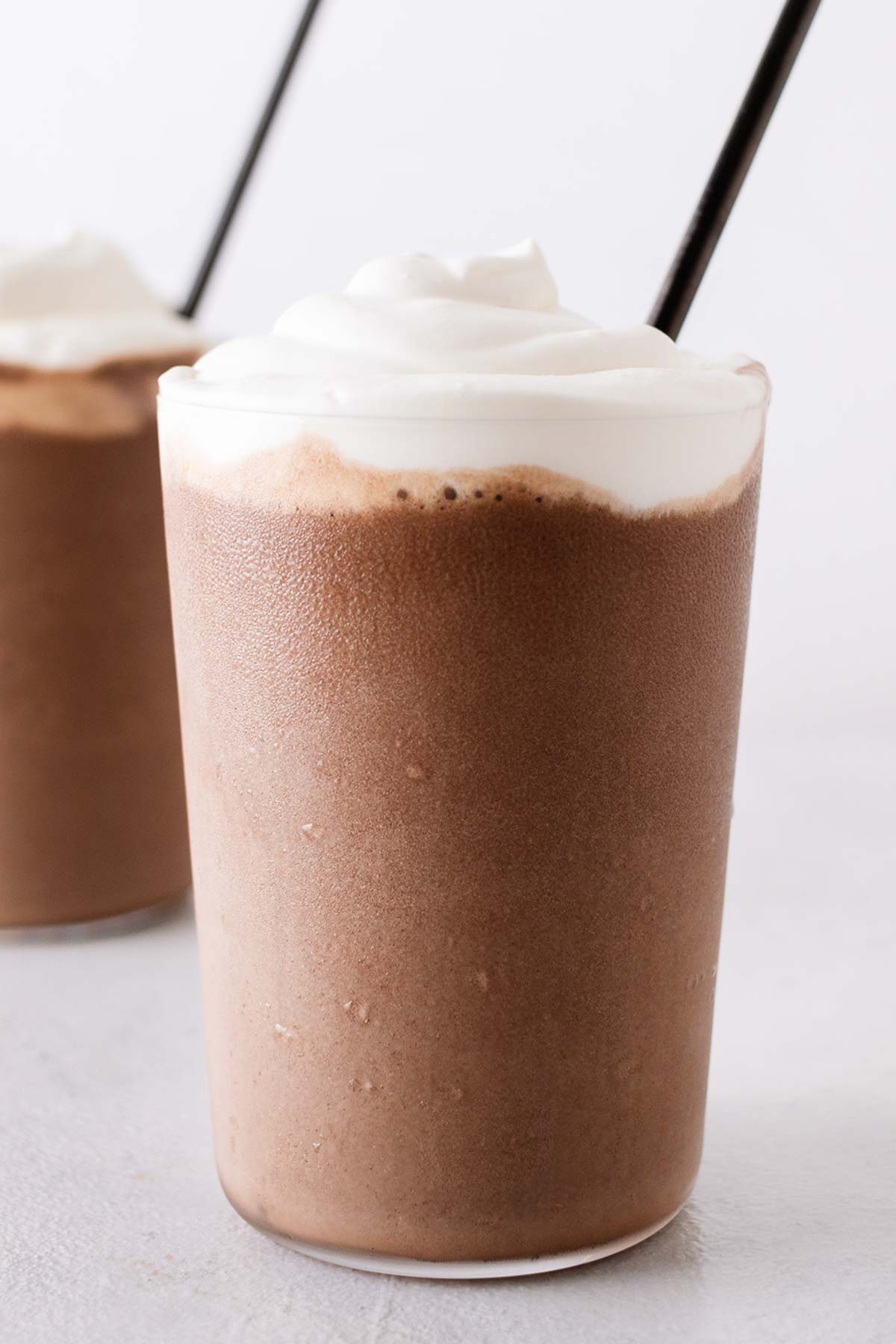 A frozen drink made in a blender, always use my Frappuccino base syrup to get the perfect texture.
The Frappuccino base syrup, chocolate syrup, instant coffee, milk, and ice go into a blender and after less than a minute, you've got a delicious Mocha Frappuccino.
The whole drink gets a nice dollop of freshly made whipped cream. (So easy to make with a handheld milk frother.)
You're missing out if you don't make your own whipped cream!
This tasty drink used to be on the Starbucks menu but has been discontinued.
Thanks to this recipe, you can make it at home anytime you want.
Made with espresso, milk, chocolate sauce, and toffee nut syrup, the hot drink is topped with whipped cream, a drizzle of caramel sauce, and sea salt topping.
Toffee nut syrup is what gives the drink the salted caramel flavor and it tastes like hazelnut and caramel combined.
For something refreshing, sweet, and tart, the Iced Green Tea Lemonade is exactly what you need.
Made with 4 ingredients, the tea can be prepared ahead of time so that all you need to do is combine the tea, ice, and lemonade in a cocktail shaker and give it a good shake.
There's caffeine in this drink from the green tea.
Get my tips on making perfect green tea so that it's not bitter. (Spoiler alert, it's about not steeping it for too long or in water that's too hot.)
This is a popular drink with kids since it doesn't contain any caffeine.
Get high-quality vanilla bean paste for an exceptional vanilla flavor.
Frappuccino base syrup, vanilla bean paste, heavy cream, milk, and ice goes into a blender to make this drink in seconds.
It's creamy and absolutely decadent.
London Fog is a tea latte and doesn't contain any coffee. For a drink to be called a London Fog, it needs to be made with Earl Grey tea.
Earl Grey tea is a black tea with bergamot, a citrus fruit, and it contains caffeine.
Vanilla extract adds an extra depth of flavor and frothy milk makes it extra special.
Starbucks makes their London Fog with an Earl Grey tea that has a hint of lavender along with the bergamot notes.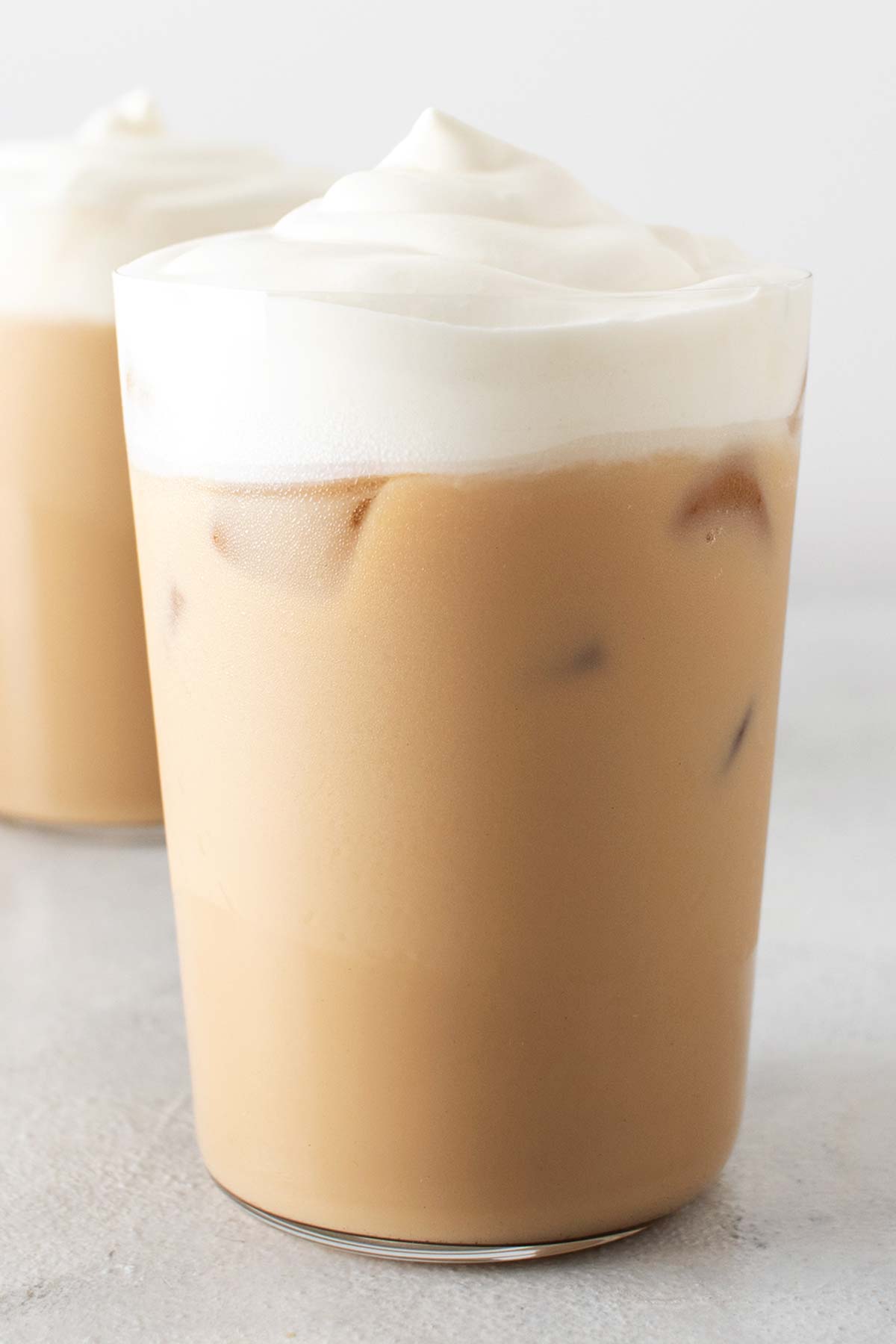 Also called Iced White Mocha, this is an espresso drink flavored with white chocolate sauce.
The espresso, white chocolate sauce, and milk are shaken together in a cocktail shaker then poured into a cup. Ice and homemade whipped cream finish the drink.
This drink is a grande size and uses 2 Nespresso capsules, or 2 espresso shots.
If you don't have a way to make espresso, I give notes in the recipe on how to make it with instant coffee.
For anyone that loves strawberries, this caffeine-free Frappuccino is a favorite.
Like all my Frappuccino recipes, it's made with Frappuccino base syrup (just like how Starbucks makes theirs), which turns an icy drink into a smooth creamy one.
The homemade Frappuccino base syrup, strawberry syrup, milk, and ice are all blended together in a blender.
A little strawberry syrup is added to the bottom of the cup then the Frappuccino is poured on top. Whipped cream goes on top, and that's all there is to it!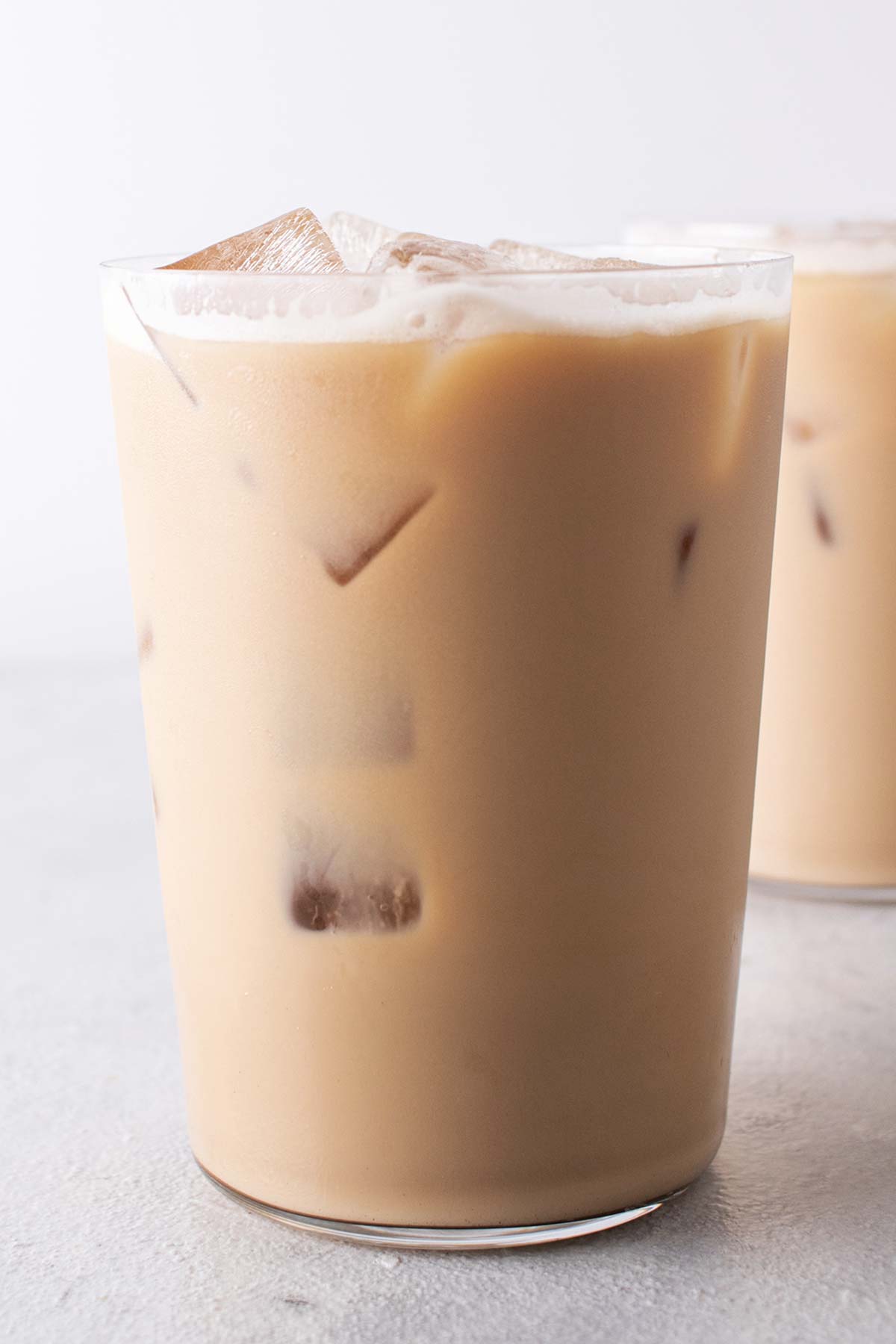 A go-to drink for many, Iced Vanilla Latte is made with just 4 ingredients. Espresso, milk, vanilla syrup, and ice are all you need.
Use Starbucks vanilla syrup to get it to taste as close to the Starbucks version as possible.
The espresso can be made in a Nespresso or an espresso machine. For a grande drink, you'll need 2 espresso shots or 2 Nespresso espresso capsules.
Be warned, this drink is highly addictive since it's delicious and so easy to make at home!
Related
Want to save these Starbucks recipes to Pinterest for later? Pin it now to your Pinterest board!