If you love Caramel Macchiatos and Frappuccinos, you must try this Starbucks secret menu drink that combines the two in one delicious drink!
Caramel Macchiato Frappuccino
A Caramel Macchiato is a vanilla latte that's topped with caramel drizzle. The Caramel Macchiato Frappuccino takes the same flavors to create a delicious frozen drink.
Caramel Macchiato Frappuccino is a Vanilla Bean Frappuccino with espresso and caramel drizzle added to give it that Caramel Macchiato signature taste and layered look.
Although this is an official Starbucks drink in Asia, it is not on the official menu in the US, so I'm considering this a secret menu beverage.
Secret menu items are modified drinks from the regular menu, which means Starbucks baristas aren't trained to learn how to make them. You'll need to know the recipe ingredients and customizations to order it.
This drink can be ordered in person or via the Starbucks app.
RELATED: 50+ Starbucks Secret Menu Drinks
How It Tastes
If you're looking for a sweet Frappuccino that tastes like a Caramel Macchiato, this is it! Be aware that the Frappuccino version is sweeter than a regular Caramel Macchiato due to the sugary Frappuccino base syrup.
Even with the slight bitterness from the espresso shots, it's still a dessert-like drink.
RELATED: 10 Tiktok Starbucks Drinks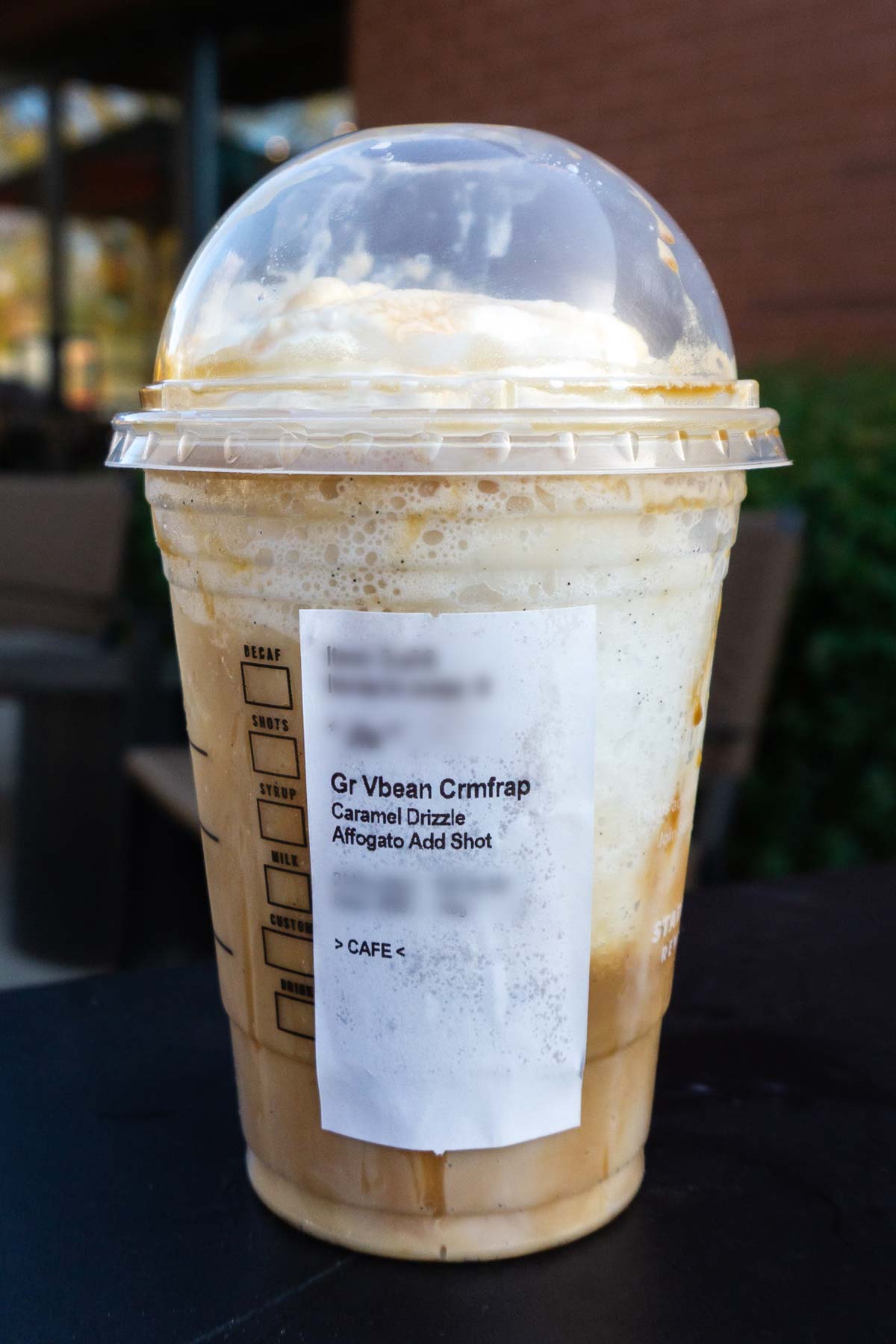 What's in the Drink
Base drink: Vanilla Bean Creme Frappuccino
As with all secret menu items, this one starts with an official menu drink, the Vanilla Bean Creme Frappuccino.
Customizations: Add 1-2 shots of espresso ("affogato-style") and caramel drizzle
Affogato-style is adding the espresso on top of the drink. It can be added on top of the Frappuccino or on top of the whipped cream. You can decide how many shots of espresso you want to add.
RELATED: Affogato Style: How to Make it & Order it at Starbucks
How to Order the Drink
"Can I get a grande Vanilla Bean Frappuccino, affogato-style, with caramel drizzle?"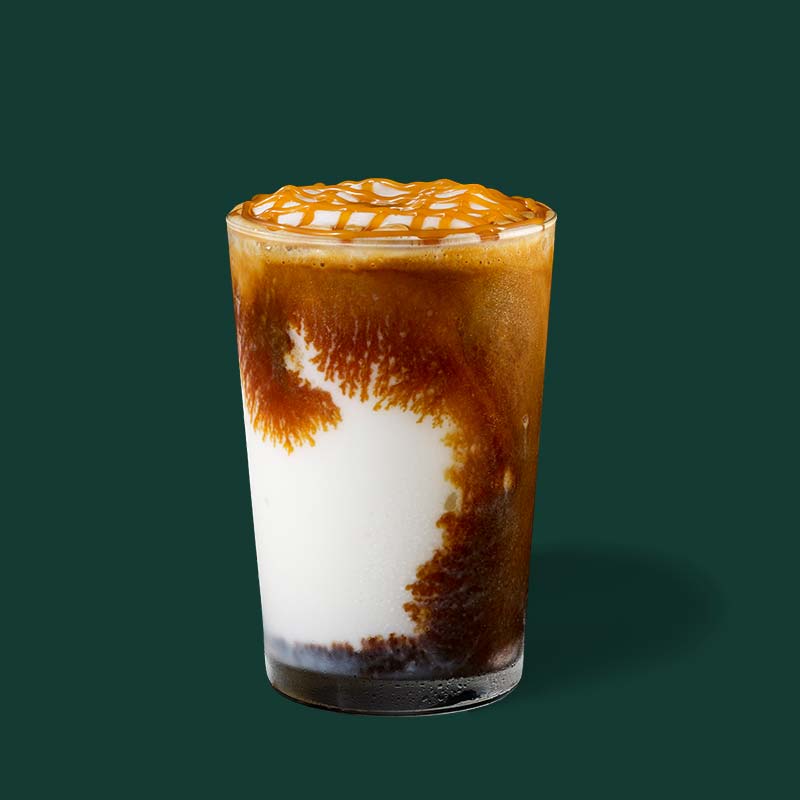 Since the drink is a Frappuccino, it comes with whipped cream but you can always ask for it to be made without, and top the drink with caramel drizzle, like in this photo.
RELATED: 31 Vanilla Starbucks Drinks (Including Secret Menu)
Drink Cost
A grande Caramel Macchiato Frappuccino costs $6.25 plus tax. The price will vary depending on which Starbucks you buy the drink.
It was $4.75 for the grande Vanilla Bean Creme Frappuccino, $0.90 for one affogato shot, and $0.60 for caramel drizzle.
RELATED: TikTok Pink Drink (Starbucks Secret Menu)
Questions You May Have
What is affogato-style Frappuccino?
Adding a signature espresso roast shot on top of a Frappuccino is called affogato-style at Starbucks.
Can this Caramel Macchiato Frappuccino be made decaf?
Yes, as long as you ask for the affogato-style espresso shot to be made with decaf espresso. The Vanilla Bean Frappuccino is caffeine-free.
How many espresso shots should I get?
This secret menu drink order adds 1 espresso shot for a grande, but you can ask for 2 for a stronger coffee taste. as well as change it to a Blonde or Decaf espresso shot(s).
Can I make this dairy-free?
There's dairy in the caramel drizzle so it's not possible to make the Caramel Macchiato Frappuccino dairy-free.
What sizes are available for this drink?
Caramel Macchiato Frappuccino comes in the same sizes as the Vanilla Bean Creme Frappuccino because that's the base drink. So it's available in tall (12 ounces), grande (16 ounces), and venti (24 ounces).
Related
Want to save this drink to Pinterest? Pin it now to your Pinterest board!