Skip Starbucks and make their most popular drinks at home! They're easy and delicious to make, from Iced Caramel Macchiato to Vanilla Sweet Cream Cold Brew.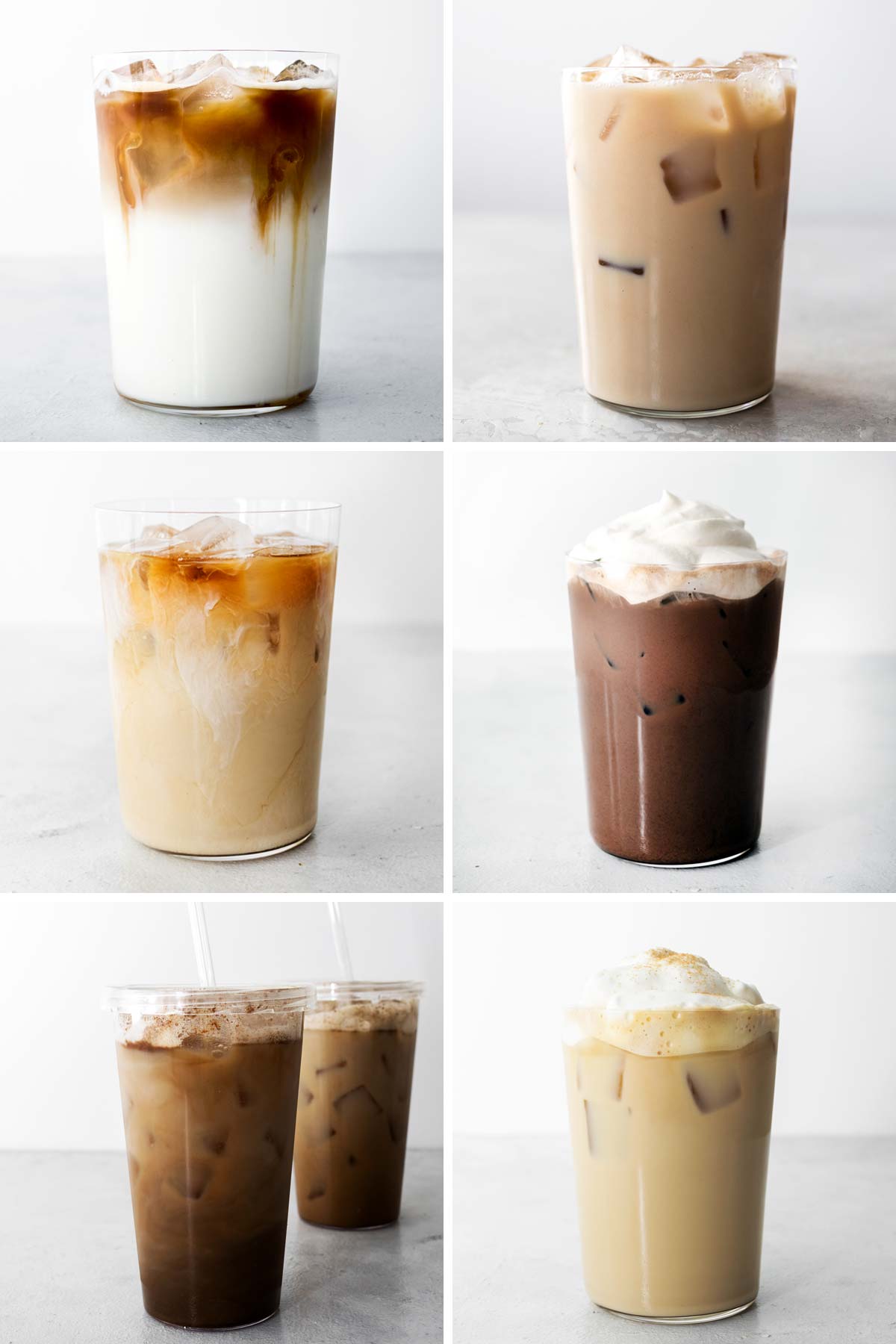 Homemade Starbucks Drinks
Become a home Starbucks barista with these copycat drinks that have been recreated using Starbucks recipes.
The ingredients used and how the drinks are assembled are what makes Starbucks drinks stand out. Each copycat recipes come with step-by-step instructions and ingredient notes.
Most drinks take less than 5 minutes to assemble.
Expert Tips
Syrups are what flavors and sweetens Starbucks drinks. You can use store-bought or make them at home. Simple syrups can be made ahead of time and store in the refrigerator. They'll last 2-3 weeks in the refrigerator in an airtight container.
The standard drink at Starbucks is made with 2% milk but you can use any milk you like. A popular milk option is Oatly, which is the oat milk Starbucks offers.
You can get vanilla syrup directly from Starbucks by going to any of their locations and asking if they have any vanilla syrup available for purchase. They'll sell it to you if they have enough in stock. It should cost around $14.
Want to save these recipes to Pinterest for later? Pin it now to your Pinterest board!
What You'll Need
Espresso machine or Nespresso
All lattes (hot or iced) are made with espresso. Using an espresso machine or a Nespresso will give you the best results.
Milk frother
Most espresso machines and Nespressos come with milk frothers. If you don't have one, you can use a French press to make velvety froth for hot and cold drinks.
Cold brew maker
The easiest and best way to make cold brew coffee is using a cold brew maker, which is a pitcher with an infuser. Use my foolproof cold brew method.
French press
It's what I use to froth milk. Hot milk can be used to make froth for hot drinks and cold milk can be used to make cold foam.
Handheld milk frother
My secret to making whipped cream for drinks in seconds. I don't use this to froth milk since it doesn't do as good of a job as a French press.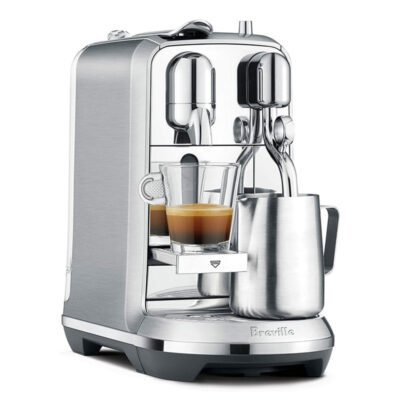 My Nespresso Pick
Photo Credit: amazon.com
This Nespresso model is a bit of a splurge but it's perfect for making espresso drinks like Iced Caramel Macchiato and Mocha.
SEE PRICE ON AMAZON
Easy Starbucks Recipes
FREE CHEAT SHEET!
Join my email list and get this iced coffee drinks cheat sheet.